Teacher Appreciation Week
Introducing the 2020 Educator of the Year Honor Roll!
Being a teacher isn't easy – especially now during COVID-19, as so many educators rapidly adapt their lesson plans to virtual learning and support their online classrooms from home. But in the face of these new challenges, educators are stepping up more than ever – working overtime to connect with their students, create successful virtual learning environments and let LGBTQ students know they have their backs.
May 4 through 8 is Teacher Appreciation Week, and to mark the week, GLSEN is focused on sending well-deserved praise and love to the educators who are making a real difference in the lives of LGBTQ students. Every year, we select a recipient for the Educator of the Year award, and this year is no different. We'll be announcing the Educator of the Year next week. And every day leading up to it, we'll celebrate a member of the Educator of the Year Honor Roll, featuring educators who have worked to create positive school climates for LGBTQ youth. 
Below, meet our Finalists for Educator of the Year 2020! These great educators are now part of our National Educator Advisory Committee (EAC):
Jessica Alanis
She/Her, They/Them • San Antonio, TX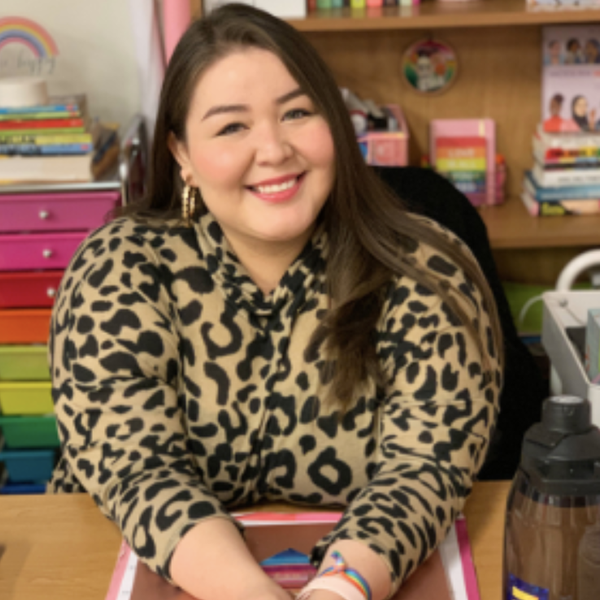 BIO: "I'm a 28-year-old middle school teacher residing in the Southside of San Antonio, Texas since 2018. I was born and raised in Brownsville, Texas; the border city that inspired me to advocate for equity in queer Latinx communities. In 2019, I became the sponsor of a middle and high school Gender-Sexuality Alliance club named Prism at Brooks Academy of Science and Engineering. Prism exists to provide an open forum for the LGBTQ+ youth of our community, and their allies, to discuss and share with one another in a safe, comfortable, environment. My mission is to educate both its members and the members of the wider school community on the issues faced by our youth, and to combat the presence of intolerance in our school community through the promotion of equality, understanding, and acceptance of ALL students."
Quote from Nominating Student: Appreciation Quote from student: Ms. Alanis has committed herself to making everyone feel safe and included at our school with her inclusive style of teaching. She also sponsors an upper school GSA (the first at our campus) and brings so much life and energy to these meetings. I am honored to be her student and get to also see her activism in our GSA as the club's president.
Amanda Egan
She/Her • Natick, MA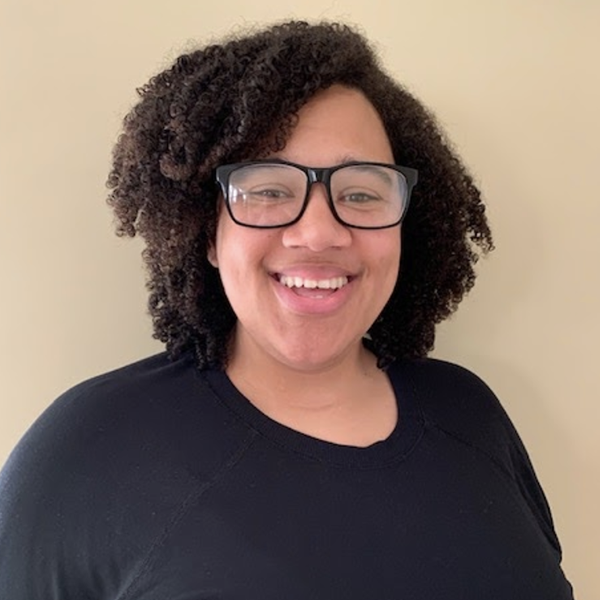 BIO: Amanda Egan is an enthusiastic math teacher in her eleventh-year at Natick High School. Her students can be heard singing the quadratic formula song or grooving to a game of Dance, Dance, Transversal. Amanda instils in her students a compassion for others through acknowledging and embracing our combined differences and similarities. Being mixed-race black, queer, and the GSA advisor she uses her life's experiences and leadership to create an LGBTQ+ inclusive environment throughout the district. She spearheaded the installation of gender-neutral bathrooms, she has provided LGBTQ+ inclusive education training for all new teachers in the district's middle and high schools, and she leads students to participate in Ally Week, No Name Calling Week, and the Day of Silence. She encourages students to strive to be their best selves both academically and socially. Through her work Amanda abides by her life motto of "embracing others with genuine love" in hopes that others will follow suit.
Quote from Nominating Student: "What is so special about Ms. Egan is her encouraging nature. It is always about us as the students and how we think is best to serve our queer population. I truly believe she gives us more space to grow while also ensuring that we're able to facilitate activities independently and in a safe environment. I am so grateful for her."
Kezia Gilyard
They/Them • Fort Lauderdale, FL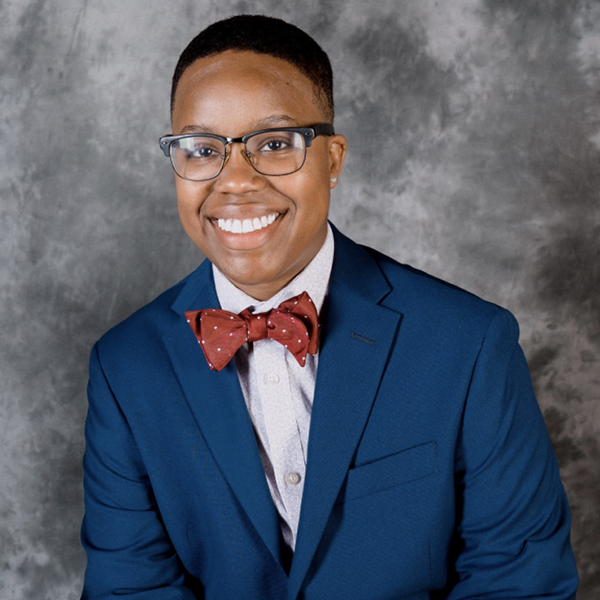 BIO: Kezia is the LGBTQ+ Coordinator for Broward County Public Schools (BCPS), the 6th largest school district in the nation. For the past four years, Kezia has had the honor of serving the LGBTQ+ students, staff, and families of BCPS by providing intersectional and social justice-centered queer and trans-inclusive programming and initiatives. Some of their proudest moments have included: planning GSA summits with nearly 600 student participants, creating a professional development course entitled "Educating LGBTQ+ Students with An Intersectional Framework", establishing the district's first scholarship for LGBTQ+ student-athletes, and more. Kezia believes that youth are the experts of their own experiences and intentionally includes student leaders in all levels of LGBTQ+ decision making.
Quote from Nominating Student: "They are literally saving lives. I know that I would not feel as happy and fulfilled at school if it was not for the work that they did. I was having a very hard time in school as a gay boy but they helped me and supported me. They work really hard to train the people who work at the school so they know how to treat the kids well. I'm happy they are there to support the kids."
Amber Andrade
She/Her, They/Them • San Jose, CA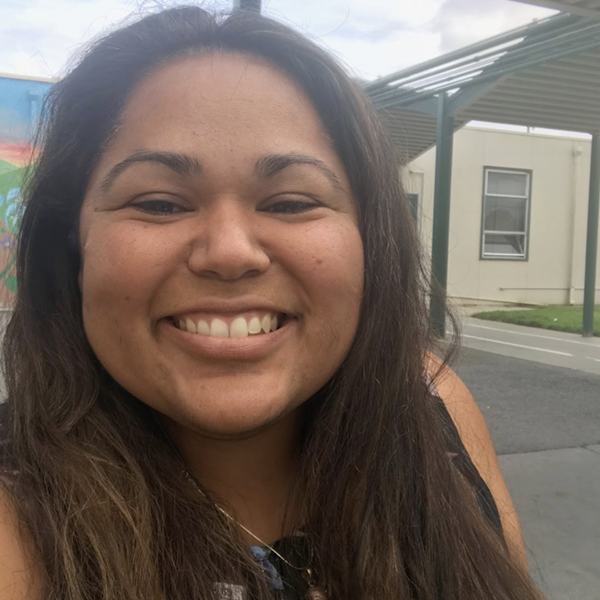 BIO: As the principal of a middle school, it is my job to ensure that happens for every student. I have learned that each point of influence, district, school, community, and student holds a piece to the puzzle that is essential for systemic change.I have: • created district wide change for inclusive restrooms and ensured data systems showed authentic names and gender • Recruited Inclusive therapists, shared my gender expression story, started an LGBTQ library section, and held class presentations • Developed Staff through training in Trauma Informed Care, De-escalation, LGBTQ basics, Suicide Prevention, and provided resources including GLSEN and the TrevorProject • Created safe spaces through collaborations with our Office of LGBTQ Affairs, Youth Space, Council Member Offices, churches, libraries, and non-profits • Empowered our students to create the Survivor's club 3x/week, ran by high school students that provides safety and mentorship.
Quote from Community Partner: "Amber is principal at a school with a student population predominantly Latinx and Vietnamese first-generation college-bound. As a principal she has led her school to be inclusive and a place where LGBTQ youth feel seen, valued, and supported. You don't always think of going to the principal's office as a good thing but her middle schoolers LOVE her. She has built a community of support around them and they know they are loved."
Antonella Makdessi
She/Her • Tampa Bay, FL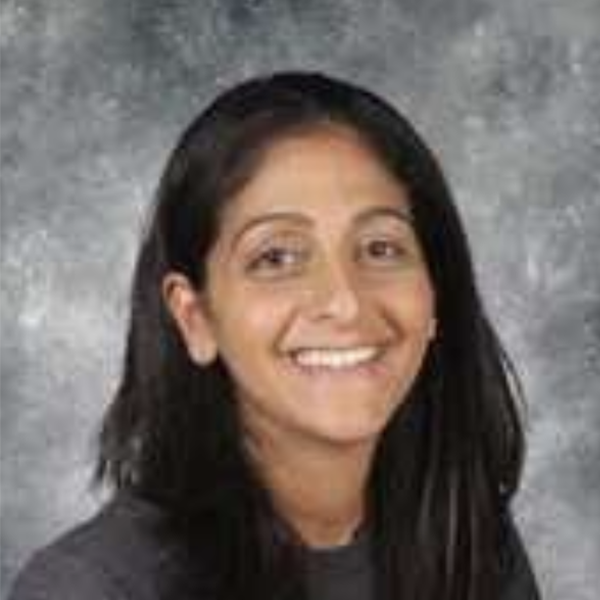 BIO: Antonella Makdessi is a 29-year-old, queer, Lebanese American, math teacher at Shields Middle School in Ruskin, Florida. For the past 7+ years, she has been working to create safe spaces for LGBTQ+ youth that feel excluded and unheard, primarily students of color. She started working with GLSEN Tampa in 2017 to start one of the first middle school GSAs in Hillsborough County. In the past 2 years she has organized 150+ middle school students, teachers, and their families to march with GLSEN in the Tampa Pride Parade. She now works as GLSEN's middle school GSA liaison to train and provide resources for GSA advisors in the district. Antonella is currently pursuing her Master's Degree in Administrative Leadership with the goal of having more LGBTQ+ representation in our school system that will advocate for our LGBTQ+ youth.
Quote from Community Partner: "Antonella leaves a legacy behind everywhere she goes. Often times, LGBTQ students don't know where to go for support at their school. Antonella has created an environment where there are multiple avenues of support - from teachers to administration."