National Student Council's Day of Silence Zine 2022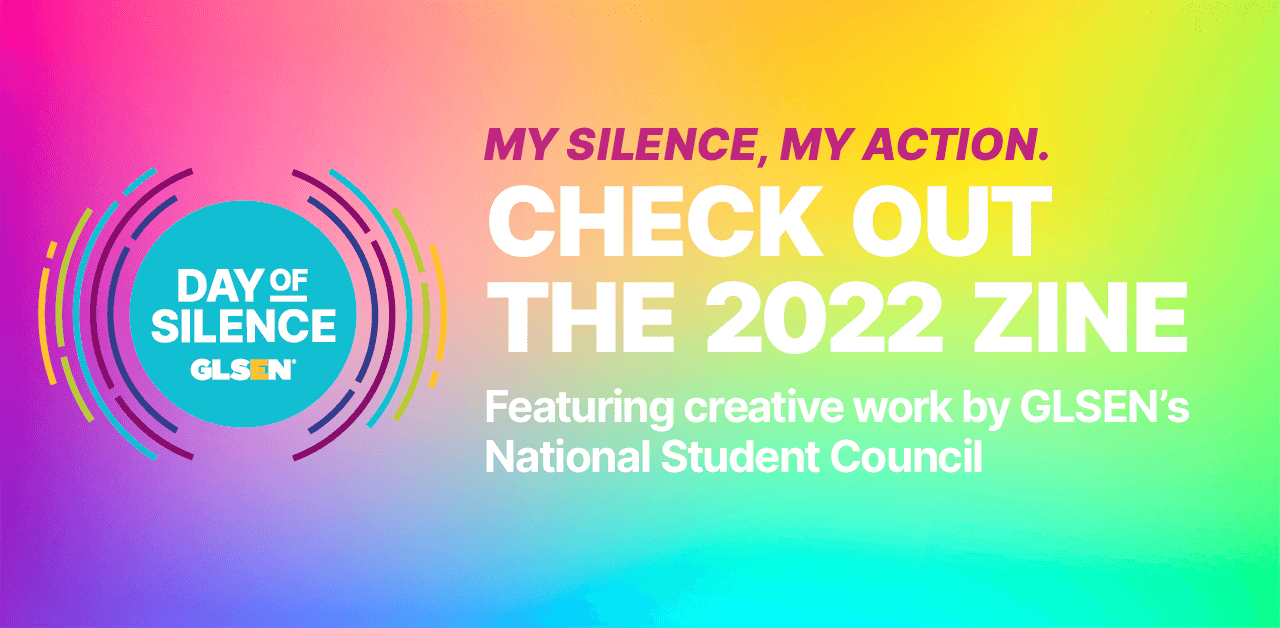 The 2022 Day of Silence Student Zine features student stories, art, poetry, and more! Thank you to JOANN for providing the National Student Council with the supplies to create this zine and tell their stories.
See all of our Day of Silence materials by clicking here.