The GLSEN Freedom Fellowship is intended for folks between the ages of 18 and 25 years old who are eager to learn, organize, and make change in their region. This fellowship is a unique opportunity to dive deep into GLSEN's regional needs and prioritize skill-building, studying the region's social justice movement history, and exploring organizing opportunities regionally that can make schools a safer place for LGBTQ+ students.
Introducing the Inaugural Cohort of GLSEN Freedom Fellows 2021-22
GLSEN is proud to welcome the inaugural cohort of Freedom Fellows for 2021-22! These five Freedom Fellows were selected to advise and support GLSEN and our network of more than 38 Chapters on topics affecting LGBTQ+ students across the country.
These young leaders, with experience in organizing coalitions, mobilizing communities, and building partnerships to advocate for their fellow LGBTQ+ students, serve as regional experts for their Chapters while providing recommendations affecting GLSEN's national work. Their role as experts of their personal experiences brings depth and breadth into GLSEN's student and Chapter work to create inclusive K-12 schools for all LGBTQ+ students, educators, and administrators.
We are honored to have Fellows who are not only connected to GLSEN, but serve as the next generation of young leaders in the LGBTQ+ movement to make all school environments a safer and more affirming place for all LGBTQ+ students. Please join us in welcoming our inaugural cohort of Freedom Fellows for 2021-22!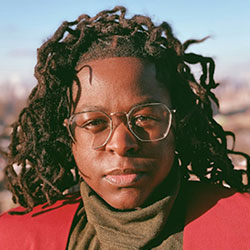 EAST REGION
Dorcas Adedoja (they/them)
, based in N.Y., serves the East region and is a trained public health specialist advising health professionals, artists, activists, and the general public on best practices throughout the COVID-19 pandemic. They currently serve as the FORWARD Committee Chair at Columbia University's Mailman School of Public Health.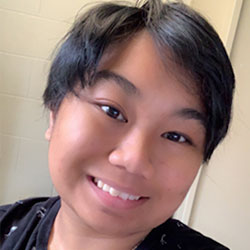 MIDWEST REGION
Jaiden Blancaflor (he/him)
, based in Ohio, serves the Midwest region and is a first-year student at the Ohio State University. He is majoring in speech and hearing sciences as well as minoring in LGBTQ studies, American Sign Language, and disabilities studies. He was born and raised in California to a Filipino mom and Salvadorian dad and also spends time in Chicago with his family. He identifies as bisexual and transgender (FtM). As a disabled LGBT youth of color, he is an advocate for human rights and equality, both online and in his own community.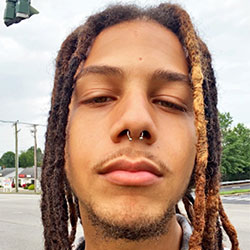 SOUTHWEST REGION
Tyrese Rice (he/him/el)
, based in Conn., serves the Southwest region, was born and raised in Okmulgee and Tulsa, Oklahoma. Tyrese grew up as one of the only out queer kids in the area since the age of 11. His mission is to ensure the LGBTQIA+ youth of today gain a sense of security and self-worth in an area where conformity is the standard. Tyrese is also fluent in four languages: English, Spanish, French, and Portuguese.
WEST REGION
Esmée Silverman (she/her)
, based in Ore., serves the West region and is a queer activist, community organizer, public speaker, and educator. She is the co-founder of the nonprofit organization, Queer Youth Assemble, which is dedicated to serving queer youth across the U.S. through providing resources and support for youth to create positive change in their communities. She also created Let Trans Athletes Play, an event that brought together more than 100 queer youth for a day, protesting anti-trans bills while building a queer youth community through sports and games. In addition to her own endeavors, Esmée has also worked with various organizations including GLSEN National as a member of the 2020-2021 National Student Council, the Massachusetts GSA State Leadership Council, and GLSEN Massachusetts.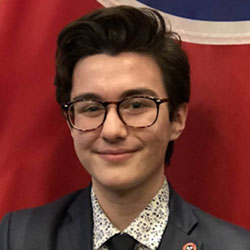 SOUTH REGION
Jace T. Wilder (he/they)
, based in Tenn., serves the South region and is a senior at Belmont University pursuing a Bachelor's degree of science in both political science and public health. Jace, a Tennessee native, identifies as transmasculine. At his school, he is the head delegate for Belmont's Tennessee Intercollegiate State Legislature and the chair and co-founder of the Tennessee Intercollegiate State Legislature's LGBTQIA+ Caucus and the Diversity and Inclusion Board on the Executive Council. He has been active in the field of LGBTQ+ politics for three years aiding in education and advocacy regarding LGBTQ+ legislation alongside Tennessee Equality Project, the Nashville LGBT Chamber, GLSEN, and the ACLU.