You are here
Partnering with the Administration
GLSEN not only has a presence in the halls of Congress, but also actively works with the President's administration to support and create LGBT-inclusive safe schools policies. Check out what we've been doing with a variety of federal agencies:
In 2011, the White House named GLSEN a Champion of Change, for our work fighting bullying and violence against America's LGBT students.
We advocate directly to White House officials for LGBT-safe school issues, and have connected many of them with GLSEN allies who can share their stories.
Our work with the Vice President's office made sure that bullying and harassment continued to be a part of the conversation as they developed their recommendations on gun control.
Department of Education
Under the Department of Education (ED), the Office of Civil Rights (OCR) has made great strides in both preventing school bullying/harassment, and protecting LGBT students. Some of their recent work: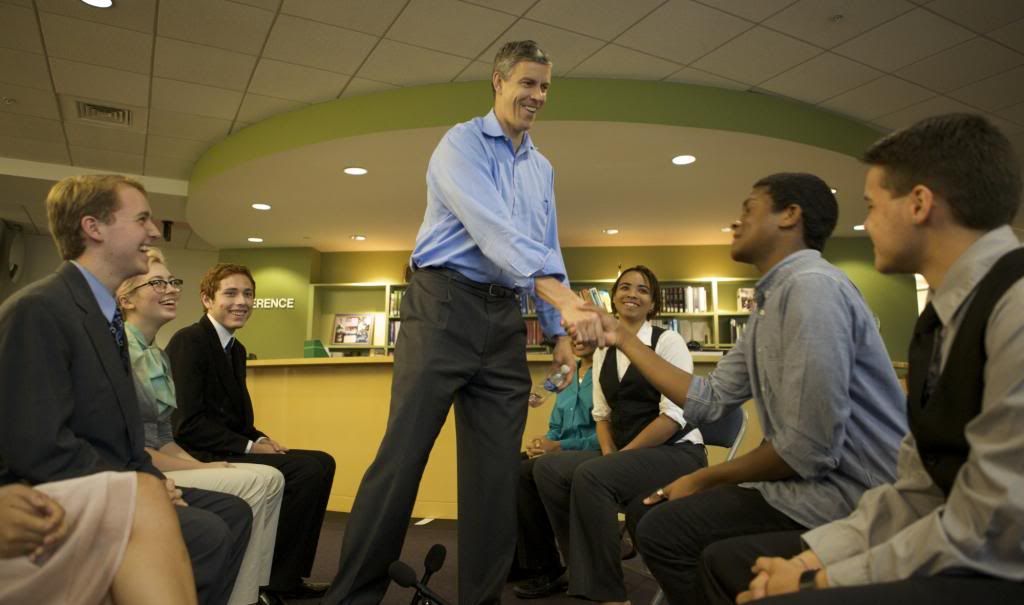 OCR intervened a number of times in support of cases against school districts that have failed to protect LGBT students from bullying, harassment, and discrimination.
They issued a "Dear Colleague" letter to school districts, making it clear that, if ignored, bullying and harassment of a vulnerable group like LGBT students can quickly rise to the level of discrimination.
Through the Claim Your Rights initiative (a joint project from GLSEN and PFLAG), LGBT students and their parents are encouraged to file complaints with OCR when they are bullied, harassed, or discriminated against.
Phase Two: OCR is working with GLSEN to examine the number of students who file complaints, and whether or not they have the authority to investigate. This research will further future advocacy efforts.
Bullying Prevention and School Discipline Reform
The Department of Education has recently formed two governmental taskforces to work on these two critical issues:
Bullying Prevention – The Federal Partners in Bullying Prevention Steering Committee
School Discipline Reform – The Supportive School Discipline Initiative
We believe that school safety and discipline reform are inherently linked, and must be considered together. An increasing number of reports show that LGBT students, racial minorities, and disabled students are more frequently expelled and suspended than other students, which leads to the dreaded "school-to-prison pipeline."
Through our work with the ED, we hope to bring these two visions of school safety together, so we can keep all our students safe, and in school.
Department of Health & Human Services
Our advocacy work depends on good information. That's why GLSEN has led the charge to add optional questions relating to sexual orientation and gender expression to state and local surveys. We've been able to:
Add questions in more than 12 instances to state or local surveys
Have a question relating to gender expression added to the CDC's list of optional questions for Youth Risk Behavior Surveys
These changes are crucial – we use state level data to support safe schools legislation, government funding requests, and program changes. The more know, the better we can protect our nation's LGBT students.