Research Report
Year One Evaluation of "Respect for All"
New York City Department of Education "Respect for All" Training Program
Image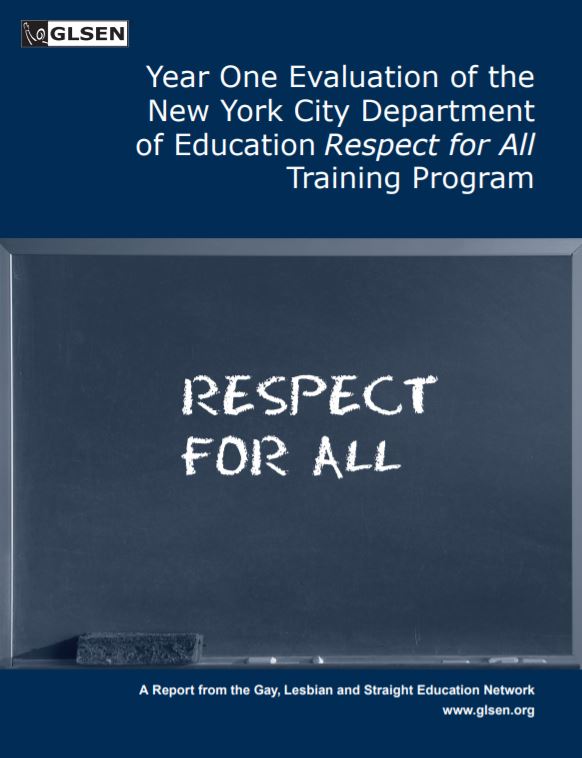 The Year One Evaluation of the NYC Department of Education Respect for All Training Program documents a GLSEN evaluation study assessing the effectiveness of educator trainings that focus on reducing anti-LGBTQ bias and behavior in school.
This evaluation found that the secondary school training component of the New York City Department of Education's Respect for All initiative increased staff competency at addressing name-calling, bullying and harassment on the basis of sexual orientation and gender identity/expression, and creating safer school environments for LGBTQ students.
The training program, which was one component of the Respect for All initiative of the New York City Department of Education (DOE), was implemented by the DOE to ensure that every secondary school had at least one staff member who could support LGBTQ students and combat all forms of bias-based bullying and harassment, particularly bias based on sexual orientation or gender identity/gender expression. GLSEN surveyed 813 educators at three times - before the training, six weeks after and six months after, and educators were also compared to those who had not completed the training.