Welcome to Ally Week!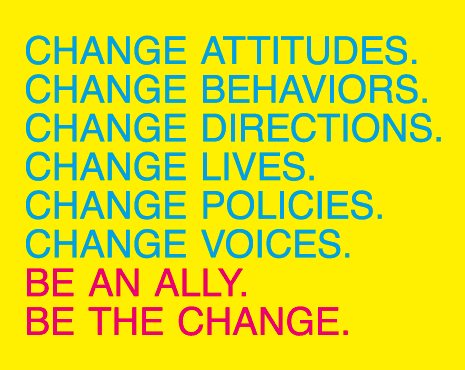 Ally Week, taking place this year on October 13-17, 2014, is a whole week where we can engage in a national dialogue about how everyone in and out of school can work to become better allies to LGBT youth. Whether you're a lesbian adult working to make schools safer for today's youth, or a gay student organizing to create safe spaces for your trans friends, everyone has an opportunity this week to recognize their allyship and take action to become better at it.
This is a week where we can have vital conversations to move the movement forward toward our collective queer liberation! 
Get started by registering for Ally Week here! 
THEN tweet us using #AllyWeek or #BetterAllies and share one thing you're doing to become a better ally for all LGBT students!