Programs
GLSEN Safe Space Kit
Be an ALLY to LGBTQ Youth!
Image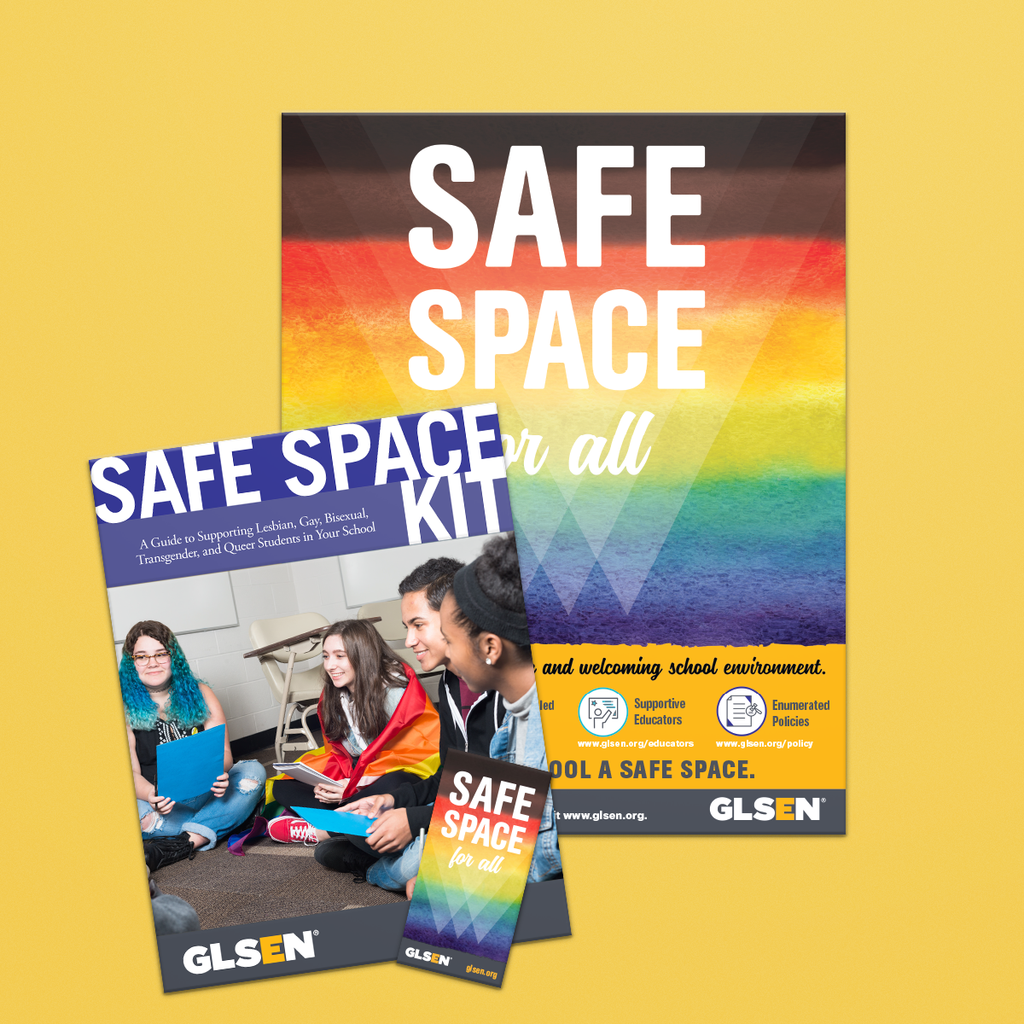 Our Safe Space Kits are currently sold out.
You can download the contents from the Documents section on this page. Please feel free to print your own copies and distribute them. We appreciate your commitment to creating safe spaces for LGBTQ youth in schools.
ORDER A SAFE SPACE KIT
Designed to help you create a safe space for LGBTQ youth in schools, the Safe Space Kit is GLSEN's Guide to Being an Ally to LGBTQ Students. The guide provides concrete strategies that will help you support LGBTQ students, educate about anti-LGBTQ bias and advocate for changes in your school. The kit not only guides you through making an assessment of your school's climate, policies and practices but it also outlines strategies that you may use to advocate for change, including posting a Safe Space Sticker or Safe Space Poster in your classroom or office.
GLSEN knows that supportive educators like you can make a big difference in how LGBTQ students experience their school's climate. This is why we launched the Safe Space Campaign - an effort designed to place a Safe Space Kit in every middle school and high school in the country.