Professional Development
GLSEN Professional Development aims to empower educators to act in allyship with LGBTQ students.
Image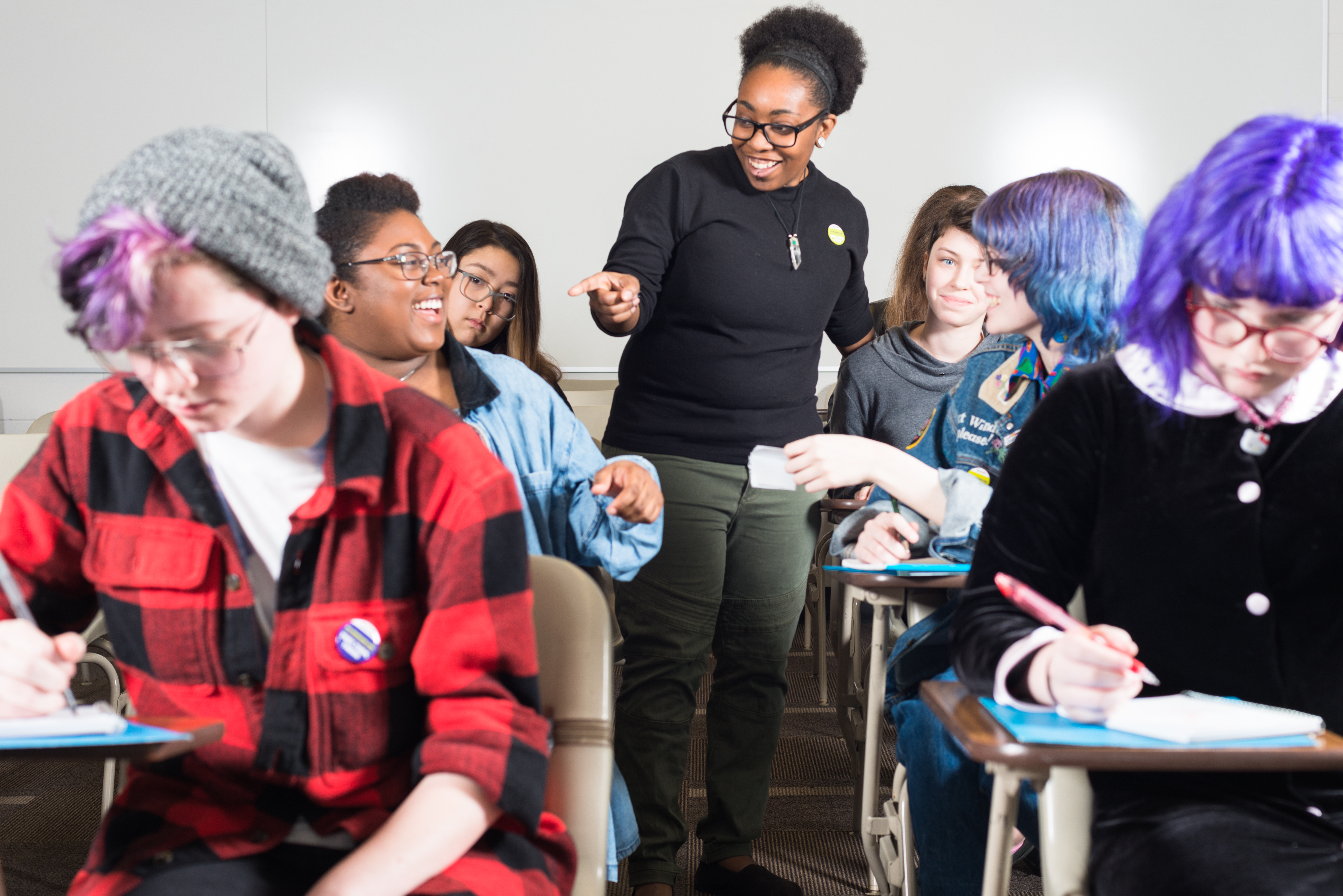 When educators are visibly supportive of LGBTQ students, everyone benefits. Through our Chapter-based Professional Development program, GLSEN offers tools and resources to thousands of educators who seek to make their classrooms and schools a safe place for all students. Based on 25+ years of experience and research, GLSEN boasts a robust educator training program with a series of modules curated to cover an array of topics suitable for a diverse range of audiences.
GLSEN research shows that the presence of supportive educators can have a significant positive impact on LGBTQ students' academic achievement, as well as on their psychological well-being and long-term educational aspirations. GLSEN Professional Development aims to empower educators to act in allyship with LGBTQ students.
"Teachers can be that figure you look up to. And when they are accepting of you, it means the world to you. To know that you're ok and that they are there for you."
- Ximena, 9th grade
Our Professional Development Workshops will assist educators in building the following skills:
Knowledge of LGBTQ student experiences in school
Understanding what allyship can provide for LGBTQ students
Awareness of the prevalence of anti-LGBTQ language and behavior in schools
Willingness and ability to intervene when anti-LGBTQ name-calling and bullying occurs
Willingness and ability to utilize curriculum inclusive of LGBTQ people, history and themes
Willingness to advocate for the rights of LGBTQ students and ensure safe schools for all
Access to resources and referral
NOTE: For GLSEN Professional Development Workshops, the term "educator" includes, but is not limited to: Current or future K-12 Teachers, Administrators, Counselors, Paraprofessionals, Librarians, Nurses, Bus Drivers, District Staff, School Resource Officers, Cafeteria Workers, etc.
 
To bring GLSEN Professional Development to your school, please email educators@glsen.org.