Themed Month
Black History Month
February 2023
Image

Students thrive when they see themselves reflected in their curriculum. For Black LGBTQ students, this means learning about and honoring history, people, and events related to their intersectional identity as both Black and LGBTQ+.
Black History Month is in February, but the inclusion of Black LGBTQ+ identities in school should happen all year round. For more information on GLSEN's research of Black LGBTQ+ students in schools, visit: https://www.glsen.org/research/black-lgbtq-students
This month, GLSEN is highlighting some Black activist icons. From campaigning for equal rights, to celebrating Black heritage, to lifting up the voices of Black trans and non-binary people through art, each of these people below have made critical strides toward a more anti-racist society. 
---
Marsha P Johnson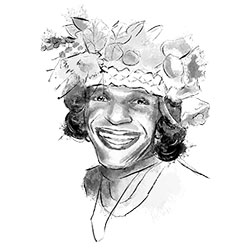 Marsha "Pay it No Mind" Johnson (1945-1992) was a Black trans woman who was a force behind the Stonewall Riots and surrounding activism that sparked a new phase of the LGBTQ+ movement in 1969. Along with Sylvia Rivera, she established the Street Transvestite Action Revolutionaries (STAR) in 1970--a group committed to supporting transgender youth experiencing homelessness in New York City. Marsha P. Johnson was tragically murdered on July 6, 1992 at the age of forty-six. Her case was originally closed by the NYPD as an alleged suicide, but transgender activist Mariah Lopez fought for it to be reopened for investigation in 2012. Marsha P. Johnson is now one of the most venerated icons in LGBTQ+ history, has been celebrated in a series of books, documentaries, and films. Her actions and words continue to inspire trans activism and resistance, and will continue to do so well into the future.
---
Audre Lorde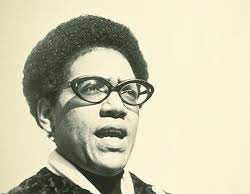 Audre Lorde (1934-1992) was a feminist, lesbian, poet, and civil rights activist. Initially a librarian for New York Public Schools in the 1960s, Lorde eventually carved her way into the academic world as a radical Black, queer woman, publishing her canonical essay, "The Master's Tools Will Not Dismantle the Master's House." In the 1980s, along with Barbara Smith, she founded Kitchen Table: Women of Color Press, dedicated to further the writing of Black feminists. She is most well known for her speech at the 1979 National March on Washington for Lesbian and Gay Rights. Learn more about Audre Lorde here.
---
James Baldwin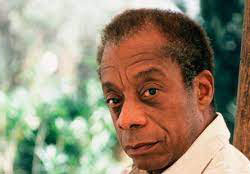 James Baldwin was an author, activist, playwright, and essayist and was one of the first people to explore the intersections of race, class, and sexuality in fiction. He was a noted public speaker, who provided a voice for black men and wrote about their struggles in highly acclaimed essays and speeches. James was highly active in the civil rights movement, taking part in marches and helping to mobilize and motivate African Americans to fight for their civil rights in the South. He was a Guggenheim Fellow and his works of fiction and his essays are still regarded as essential reading in the modern literary canon. Books, such as Giovanni's Room and Another Country, are his best works of fiction and some of the first pieces of literature with clear and outright examination of same-sex relationships. He has left a lasting mark on American literature, society, and politics.
---
Imara Jones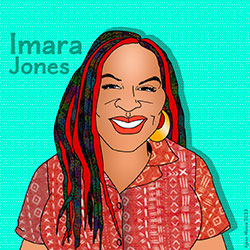 Imara Jones, whose work has won Emmy and Peabody Awards, is the creator of TransLash Media *inset link to translash.org*—a cross-platform, non-profit journalism and narrative organization, which produces content to shift the current culture of hostility towards transgender people in the US.
TransLash Media produces a number of projects, including The Anti-Trans Hate Machine podcast and a short film series and online interactive zine: #TransBodiesTransChoices, which aims to amplify the voices of trans people on issues including access to fertility and other reproductive services, medical care, body image, abortion, and more. Check out her incredible work via the link in our bio.
---
Mariah Moore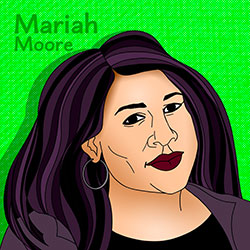 Mariah Moore is a national transgender rights activist and public speaker from New Orleans, LA.
Mariah is the Founder and Executive Director of House of Tulip, an organization that provides zero-barrier housing, case management, linkage to care, and community programming to trans and gender-nonconforming people in need of a safe place to stay while growing the supply of affordable housing in New Orleans.
She is also the Co-Director of Policy and Programs at Transgender Law Center an organization that changes law, policy, and attitudes so that all people can live safely, authentically, and free from discrimination regardless of their gender identity or expression.
---
Indya Moore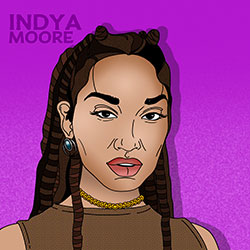 Indya is an activist, actress, and model. She plays Angel Evangelista in the groundbreaking TV Series, Pose. Pose depicts the LGBTQ+ underground ballroom scene in NYC during '80s and '90s. Indya began her modeling career at the age of 15. She was the first transgender person to appear on the cover of Elle magazine. Indya uses her platform to lift-up the trans and non-binary community. She advocates for trans characters to be played by people with lived trans experience and for trans stories to reflect the real life challenges that trans people face.
Janet Mock describes Indya's magic best, "In Indya, I see elements of our foremothers: the beauty of Sir Lady Java and Tracey Africa Norman, the brazenness of Miss Major and Sylvia Rivera, and the indelible warmth and spirit of Marsha P. Johnson. She is the living embodiment of our wildest dreams finally coming true."