Introducing the 2020-2021 GLSEN National Student Council cohort
Image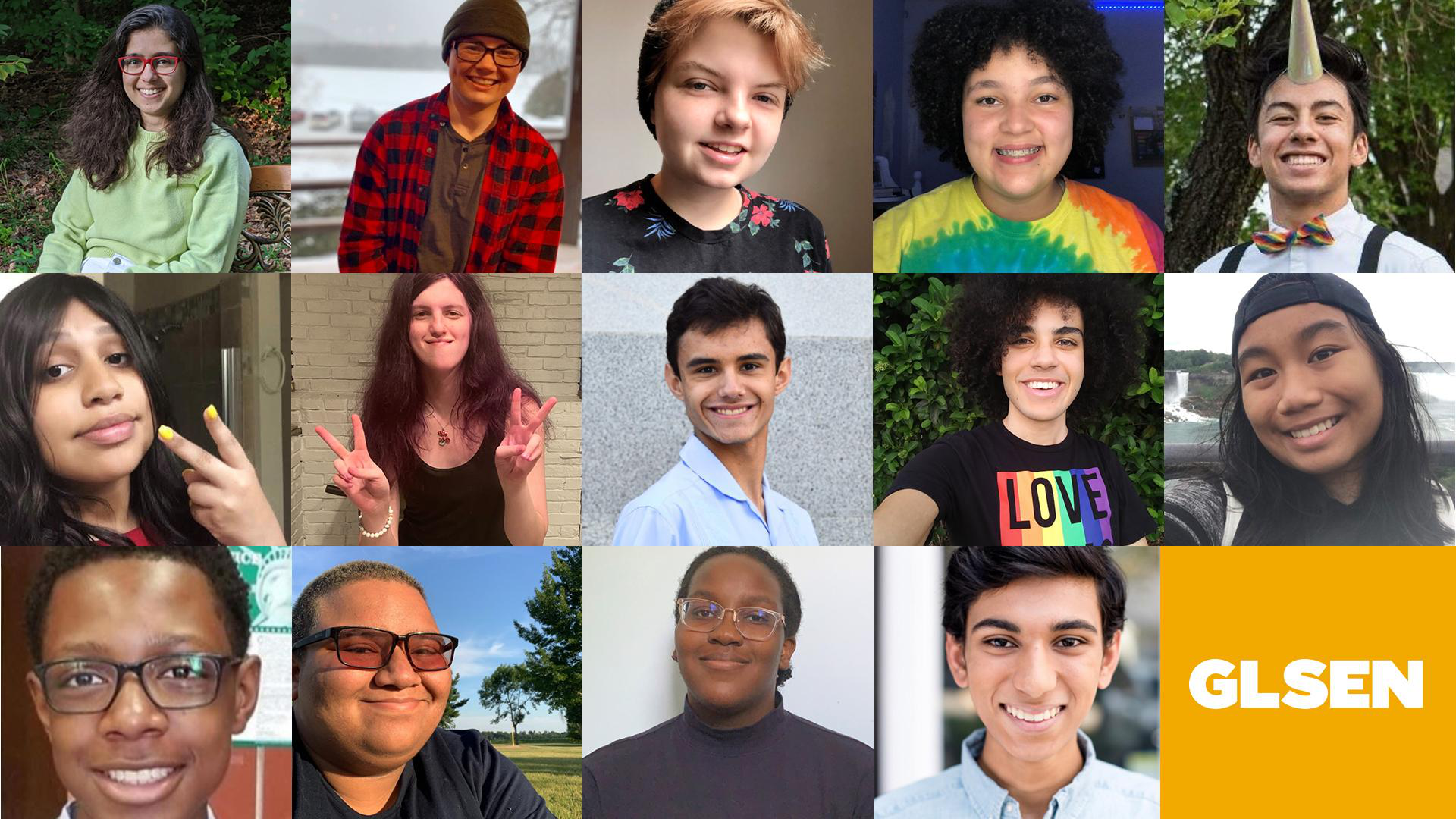 The National Student Council members advise GLSEN (pronounced like "glisten") programming and campaigns, offer valuable insight to GLSEN's staff and Board of Directors, and share their stories with leaders in the LGBTQ movement, from policymakers to media to donors. Their role as experts of their experiences brings depth and breadth into GLSEN's student work to create inclusive K-12 schools for LGBTQ students and staff. We are so proud of all student leaders across the country connected to GLSEN throughout the year. We cannot wait for you to meet the new council and interact with them during this school year!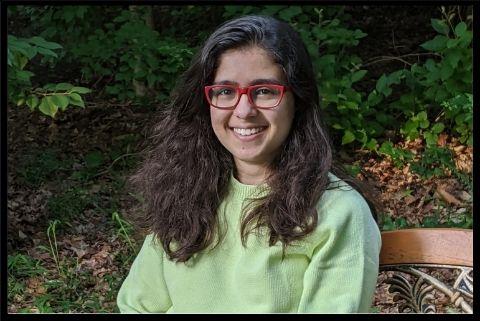 Amina Kudrati-Plummer she/her/hers
12th grade, Fairfax, Virginia
I am a queer third-culture senior in Virginia who grew up in Tanzania, a country where it is essentially illegal to be queer in any regard. Because of this, I rarely considered my identity before returning to the US a bit over three years ago. It was also a massive culture shock as my race and ethnicity became increasingly relevant. As someone who is half Asian - specifically Indian - I would like to expand the currently limited LGBTQ+ representation of all Asians of all skin tones. Additionally, I am passionate about advocating for the rights of all LGBTQ+ persons, especially those in the foster care system. Outside of my advocacy, I like watching animated TV shows (think Avatar: The Last Airbender), reading everything and anything I can get my hands on, and being a bit of a nerd about weirdly specific historical topics.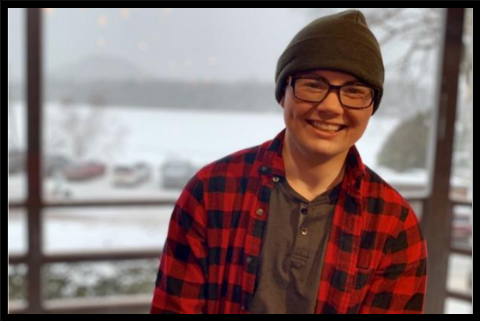 Aryn Bucci-Mooney he/him/his
11th grade, New York Upstate
I'm a transgender junior from Albany, NY, and I use he/him pronouns. I've been on my SHINE team for two years and on GLSEN Upstate NY for one. Coming from a queer household, I grew up in the LGBTQ+ community. My elementary school lacked an inclusive curriculum, so it was often left to me to explain my family to students and teachers. I am now passionate about integrating inclusive curriculum into k-12 schools, as well as trans inclusive sports. When I'm not working with my SHINE team, GLSEN, at school, or wrestling, I enjoy reading and drawing. My career goal is to get a degree in architecture and design/build affordable and environmentally friendly housing.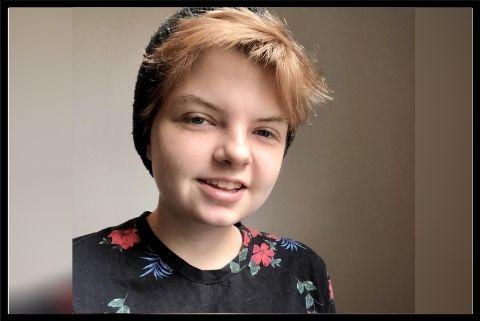 Aiden Cloud they/them/theirs
12th grade, Franklin, Tennessee
I'm a genderqueer senior in high school from Tennessee who just wants to make a difference in the world. I've spent about a year and a half with GLSEN Tennessee's SHINE team, I was a member of Citizen University's fourth Youth Collaboratory cohort, and I've participated in a few other LGBTQ youth-serving endeavours around Nashville. I particularly enjoy helping teachers create more inclusive classrooms, since dealing with transphobic teachers has been one of my biggest challenges in high school. I founded my school's GSA despite a lot of pushback. Beyond activism, I stage manage and do QuizBowl, which is basically competitive trivia. As a certified nerd, I enjoy calculus and physics. My favorite show is Avatar: The Last Airbender and my favorite album is currently Folklore by Taylor Swift.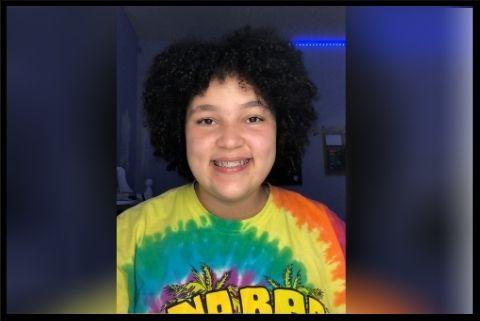 Brianna Davis she/her and they/them
11th Grade, Vineland, New Jersey
Hey everyone! I'm Brianna, I'm a Junior, and I use she/her or they/them pronouns. I'm a Black Lesbian and a LGBTQ+ activist based in Vineland, NJ. I am president of her school's GSA and vice president of my class. This is my second year on GLSEN's National Student Council. My activism surrounds intersectionality, LGBTQ+ rights, reproductive rights, women's rights, and fighting against racial injustice. I am interested in policy work, community outreach, and educating others. Outside of activism, I enjoy playing sports like basketball or softball, hanging out with my friends, and swimming!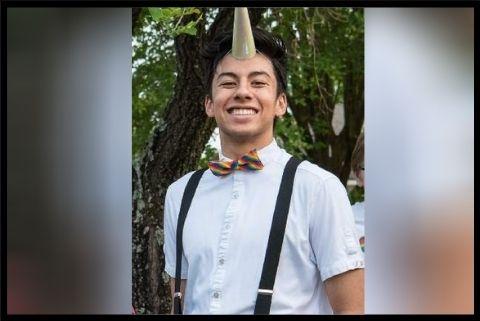 Eric Samelo He/Him/His
12th grade, Montgomery, Alabama
I am a gay, biracial Filipino/white senior who lives in Alabama and cares deeply about making the world a better place. I co-founded my school's GSA (Which received GLSEN's 2019 GSA of the Year Award!) with my best friend when I was a sophomore, and I have served as its president ever since. I want to work towards a world where every LGBTQ+ person feels safe and loved. My ultimate passion, however, lies in climate activism; my goal in life currently is to graduate from MIT as an environmental chemical engineer and dedicate my life to fighting climate change. Outside of my activism, I love to read, create art and music (singing, piano, sax), make tiktoks, play video games, and accumulate as much knowledge as I can about everything, especially science. My favorite color is green, I love all genres of music except modern country, and some of my favorite TV shows are The Magicians, The Last Airbender, Cloak and Dagger, and POSE.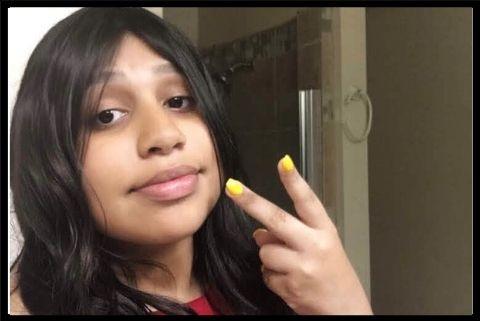 Esperanza Orozco she/her/hers
9th Grade, Federal Way, Washington
I am an activist and social work is my passion. I am naturally headstrong and a born leader. I've been known for having the most opinions in the room. I love fashion and the art of vogue, During STEM EXPO (A Science Fair Sponsored by Google) I took home first place for my Fashion Line that highlighted Body Positivity and Loving yourself for your Gender Identity and Sexuality. I've done a garage sale fundraiser to raise money for my friend to get on estrogen, I've helped establish multiple GSA's in multiple schools and many other things. I love to do makeup and I love to sew.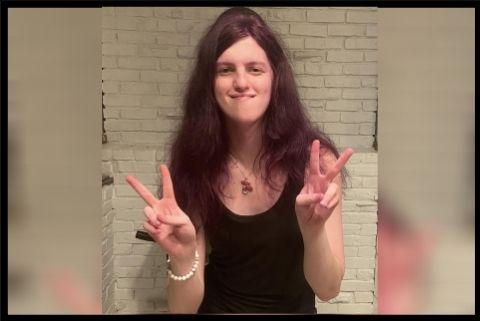 Esmée Silverman She/Her/Hers
12th Grade, Easton, Massachusetts
Hello! I'm Esmee and I use she/her pronouns. I'm a trans girl senior in Easton Massachusetts; where I'm president of the schools GSA and a member of the varsity tennis team. Outside of school my passion for GSAs and trans rights runs WILD, I'm on the Massachusetts GSA State Council, co-run the local GSA Regional Meetings, cofacilitate GLSEN Massachusetts drop ins, and work as a Peer Leader at the Brockton Alliance of Gay and Lesbian Youth. My goal is to get a GSA in every school that wants one! I'm extremely quirky and a HUGE NERD for indie music, philosophy, comic sans and video games! Oh and I'm a Pisces for those of you interested in astrology. Feel free to follow my instagram @esmeesactivism :)
Ethan Collier-Moreno he/him/his
12th Grade, San Diego, California
Hi! My name is Ethan Collier-Moreno and I'm a high school senior attending Hilltop High School in San Diego, CA.
Growing up in East County San Diego, I was exposed to more conservative points of view. Racism, homophobia, transphobia, and various issues plague the community he grew up in. Attending school in the South Bay of San Diego, I've seen the true struggles of students in their education and especially the struggle LGBTQ students face within his school district. I served as the first openly gay student board member for the Sweetwater Union High School District board of trustees. As well, I was the Region 12 President to the California Association of Student Councils, a 501(c)(3) non-profit organization that helps students grow as leaders, advocates, and people. Furthermore, I was the first openly gay candidate for the office of CASC State President. I currently serve as the Policy Director of Generation Ratify California and National Vice President of CoalesceFor, a civic not-for-profit organization associated with the American Civil Liberties Union (ACLU).
I have and will always be a lifelong advocate for education reform, gender equality, youth civic engagement and most importantly, LGBTQ human rights.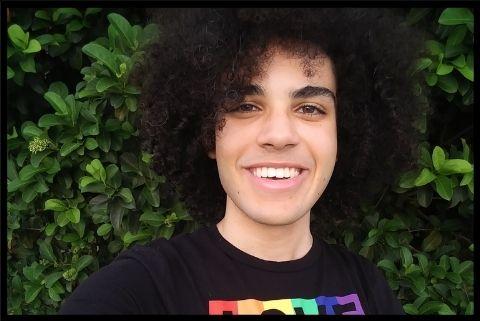 Freddie Taharka He/Him/His
12th grade, Clermont, Florida
Hi! My name is Freddie Taharka, and I am a rising senior in high school. I live in Clermont, Florida. I LOVE to travel, be active, and be spontaneous. I also love everything Disney and have always wanted to work with the company in some way. Although for a long term career I want to be a teacher, probably something in the social studies department. I've learned in my years that knowledge slays ignorance and makes empathy easier to embrace, so I will forever keep learning and help to educate others. Growing up in rural Georgia, I recognized my family's needs were not always at the forefront of the legislative body, especially being a biracial child and a member of the LGBTQ+ community. So that lit the fire in me to speak out for change, to make a difference for all marginalized communities, and to raise awareness to issues that impact working class people all across the country. The majority of my work centers around climate justice and workers' liberation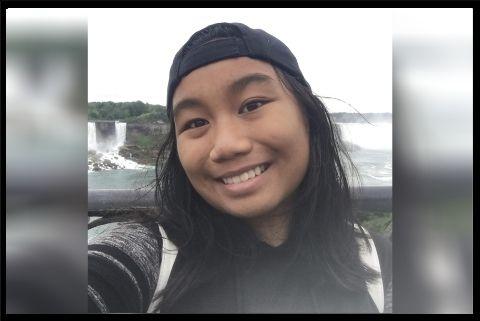 Jaiden Blancaflor He/They
12th grade, Orange County, California
Hi! I am 17 years old, and I am a dual-enrolled AP student. I live in California, and I have a Filipino mom and a Salvadorian dad. As a disabled LGBT youth of color, I am an advocate for human rights and equality. I am bisexual and nonbinary, and I manage a series of LGBT instagram accounts known as UNITED (including TransFolksUnited). I aim to create ways for people to connect with others in the community. As for my personality, I am a Capricorn, a Slytherin, INFJ, and 4w5. I enjoy various artistic hobbies such as photography, drawing, and digital design. My favourite shows are Atypical, Switched at Birth, and Criminal Minds. Since I am hard of hearing, I am going to school to become an audiologist.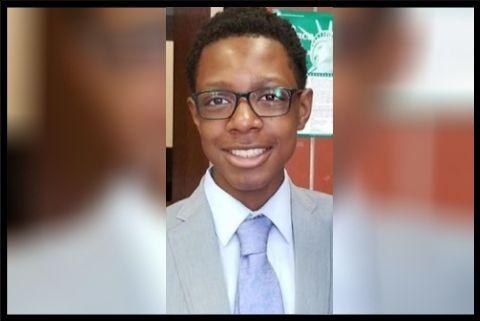 Nic Oke He/They
11th grade, Baltimore, Maryland
Heyyy all my girls, guys and otherwise. I'm Nic and I am a Black bisexual rising junior in the Law and Public Policy (LPP) program at Towson High School in Maryland. I study American legal philosophy and politics extensively and this year I was recognized as LPP student of the year. Outside of school, I dedicate my time to social and political advocacy for students nationally and locally, through my participation in the GLSEN Maryland Chapter, the Black Student Union, Principal's Advisory Council, and Maryland Association of Student Councils. Also, I run two clubs of my own, the Diversity, Equity & Inclusion Club and Untold Stories, a book club which revolves around reading and discussing short stories written by underrepresented minority authors. In my free time I like to draw, binge watch shows with family and friends and spend an unsettling amount of time scrolling through Instagram and YouTube.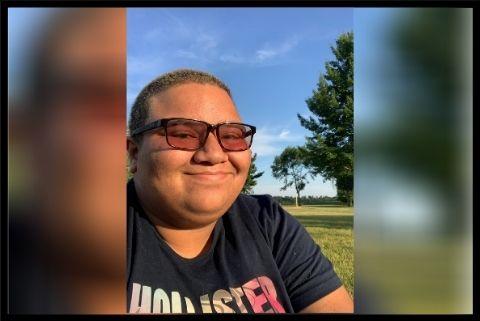 Reggie Eaton He/him/his or they/them/theirs
12th grade
Howdy all, my name is Reggie! I use He/They pronouns and I am a Trans-masculine Non-Binary Senior from Central Wisconsin. I am a Queer, Black, Filipino, Japanese,nerdy person who will overshare about flamingoes when given the chance. I am the founder of the Stevens Point Area LGBTQ+ Center and I want to make working with LGBTQ+ youth my passion and career. I am heavily involved in my community and in my school district. I work with my school board member to ensure our schools and community is anti-racist and inclusive in their education. When I'm not busy with school or social justice work, I can be found watering my plants, baking for my friends, at the park listening to 100 Gecs, screaming to folk punk music while driving in the country, or cleaning to Aretha Franklin.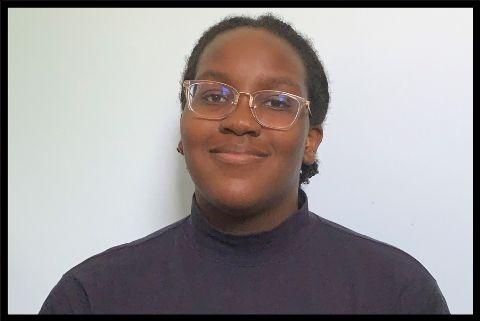 Sara Ugbana She/Her/Hers
10th grade, Gahanna, Ohio
Hey all! My name is Sara and I am a bisexual Nigerian who is a sophomore currently based in Columbus, Ohio. I am a part of my school's marching band, tennis team, string orchestra, Soroptimist Club, and GSA. Outside of school, you can catch me at my local library (either volunteering or browsing), trying and failing to learn how to play the guitar, or participating in a local organization called the Students of Color Union. I am also connected to my local Central Ohio GLSEN Chapter. Regarding my activism, I am passionate about providing support, equity, and justice for the marginalized communities of today's society, as well as increasing awareness towards the mental health and wellbeing of these groups.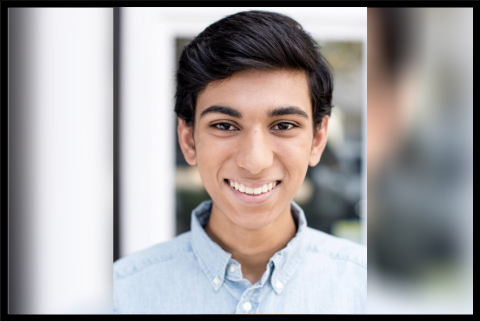 Suraj Singareddy He/him
12th Grade, Duluth, Georgia
Hi! My name's Suraj, and I'm a gay, Indian-American senior, who is currently from Georgia. Growing up (and even now) I went through many internal issues concerning my "Indian-ness" and how that fit in with my Queer identity. Stories, in the form of TV, movies, novels, and other media, were one of few things that helped me grow comfortable in my identity. As a result, I realized the transformative power that stories, and representation, can have on members of minority groups. I put this knowledge into founding Asians in the Arts, a nonprofit which advocates for Asian diasporic representation in artistic fields. Today, representation, of the Queer and Asian communities, continues to be the focus of my activism efforts
Outside of advocacy, I'm heavily involved in theatre at my school. One of my favorite shows was Ruthless, where I got to do drag for the first time. I'm also currently serving as my school's GSA President. At home, if I'm not studying, sleeping, or watching something by Phoebe Waller-Bridge, then I'm probably baking (mostly pistachio shortbread) or reading (in the middle of The Namesake).
For more information check out our website at www.glsen.org. Follow us on Twitter and Instagram @GLSEN and email us at students@glsen.org