RSVP: Webinars on the Experiences of LGBTQ Students of Color
Erasure and Resilience: The Experiences of LGBTQ Students of Color is a series of four research reports that examines the school experiences of Asian American and Pacific Islander (AAPI), Black, Latinx, and Native and Indigenous LGBTQ youth. These reports were developed by the GLSEN Research Institute, in partnership with the National Black Justice Coalition (NBJC), National Queer Asian Pacific Islander Alliance (NQAPIA), Unidos US, Hispanic Federation, and the Center for Native American Youth (CNAY).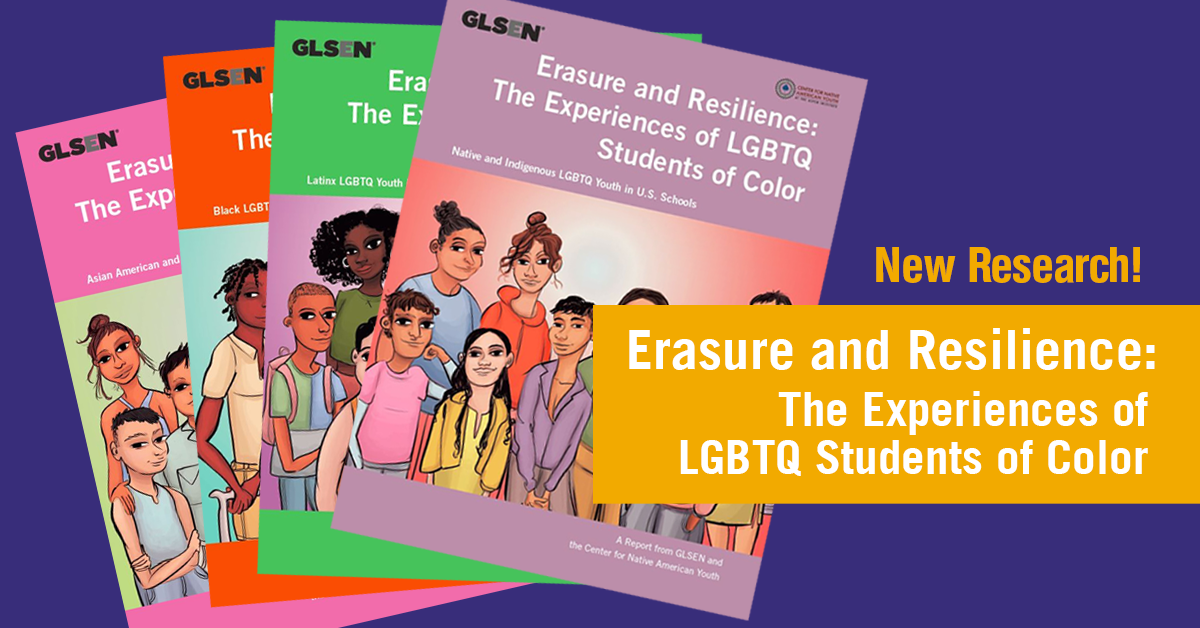 Each report includes information on the experiences of LGBTQ students of color in middle and high school, examining indicators of negative school climate as well as supports and resources.
Throughout March and April, GLSEN and our partners will host webinars about each of the four reports in the series. In each webinar, GLSEN Research Institute staff will highlight findings from the report, including feelings of safety and experiences with harassment and assault at school, school discipline, and school supports and resources. Our partners will then discuss what the report means to them, and how it can be used for the work that they do. The webinar will end with a Q&A session.
And click here to view all four reports in the series.