Why Educators Should Recognize Queer, Asian Identities in School Curriculum
I'm Becca Mui, the Education Manager at GLSEN. As a queer biracial Asian, I know the importance of Asian Pacific Islander Heritage (API) Month. My father is a Chinese-Malaysian who came to America for graduate school. He stayed after he met my mother, a second-generation Polish Roman Catholic. I grew up in a small town off of Cape Cod in Massachusetts that was predominantly white. As the "Mui's," we were the most Chinese family in town.
Living as a proud queer adult and working at a national LGBTQ education organization didn't just happen for me. There were no role models for me in my family or in movies or TV showing happy, successful queer Asian adults.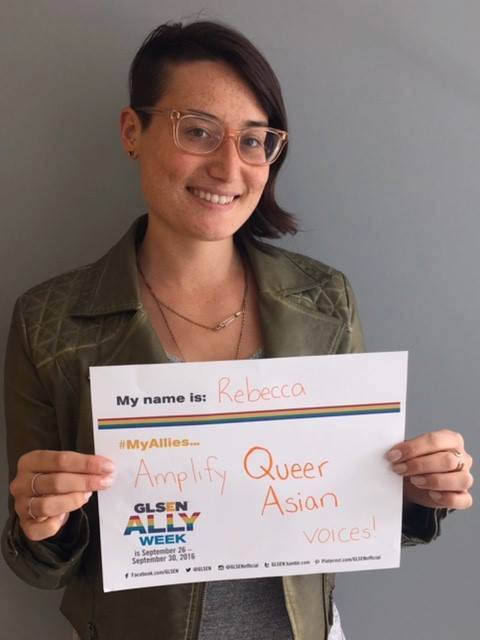 We don't often talk about the intersection of queer and Asian identities in the media, let alone in our classrooms. As educators and community organizers, we can help shape our students' understandings, even of their own potential futures, by teaching about LGBTQ Asians throughout history, and promoting proud Asian role models in the LGBTQ community.
This API Month, consider using this GLSEN resource highlighting LGBTQ Asian heroes. It's so important to include these types of stories that are all too often erased. I know that seeing these stories at school would have made a difference for me.
Here are four additional resources that might be helpful this month and beyond:
Becca Mui is the Education Manager at GLSEN.