Image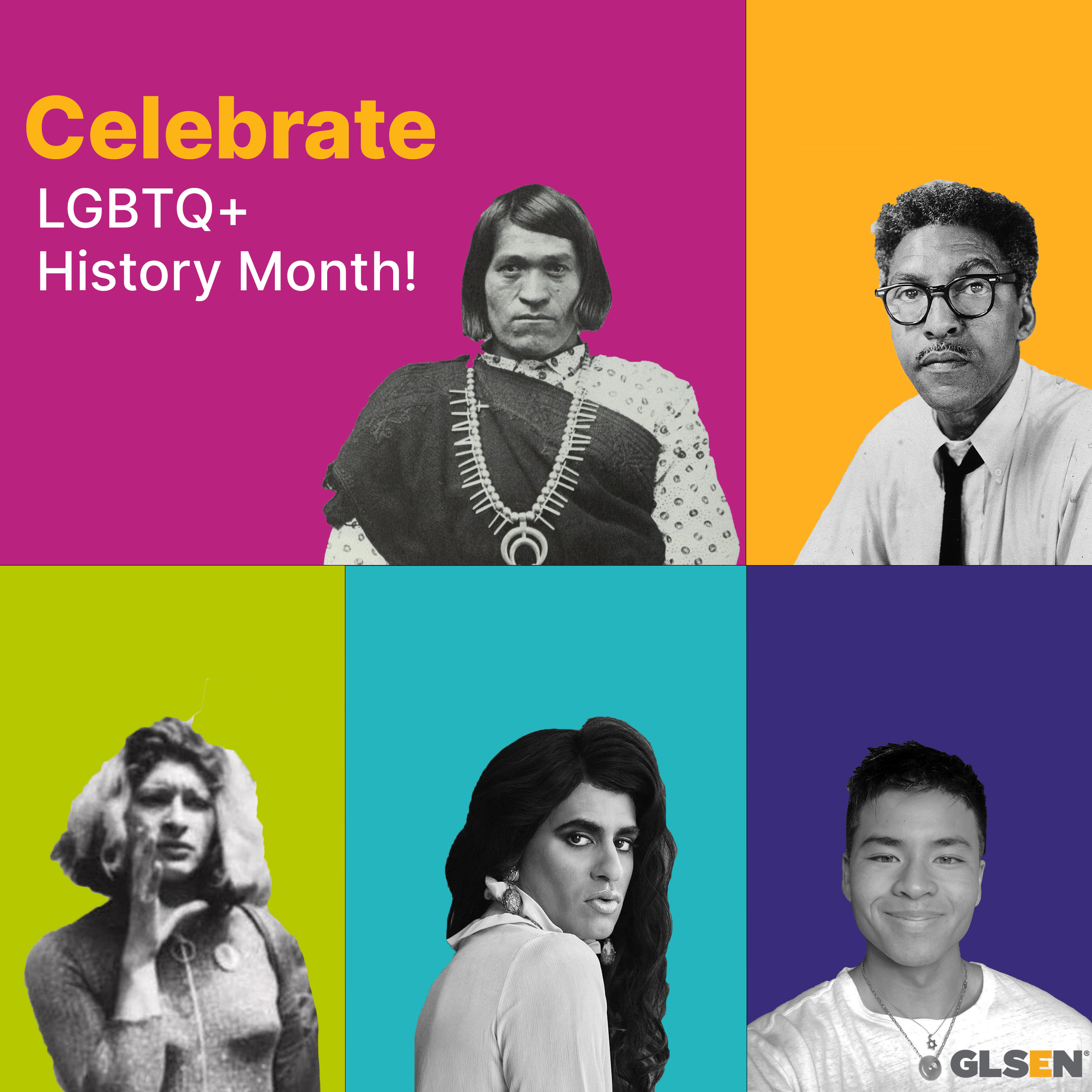 For all of us, learning an LGBTQ-inclusive curriculum can help us better understand our world and our differences. For LGBTQ students in particular, it can mean feeling safer at school and hearing homophobic and transphobic remarks less frequently, according to GLSEN research. That's why we're sharing the resources below, from an interactive timeline and coloring book to many other classroom resources. 
Recognizing these benefits, former GLSEN Chapter leader Rodney Wilson, with the support of GLSEN's founder Kevin Jennings and many others, founded LGBTQ History Month in October 1994. While you can use these resources every October, they're perfect for use all year, so that students see the benefits year round.

A great resource you can use to learn and teach about LGBTQ history is Making Gay History, the critically acclaimed and award-winning podcast that brings LGBTQ history to life through the voices of the people who lived it. Listen to the podcasts below to hear about the lives and legacies of Marsha P. Johnson and Sylvia Rivera, who were participants in the New York Stonewall riots in 1969.
LGBTQ History Coloring Book
A perfect activity for elementary school students and adults alike, this coloring book features leaders and groundbreaking events in American history that highlight people with LGBTQ identities.
Download the full coloring book in color or black and white. These LGBTQ leaders and events are featured in the book:
We'Wha
Bayard Rustin
Compton Cafeteria Riots
Marsha P. Johnson and Sylvia Rivera
Marriage Equality and Edie Windsor
Laverne Cox
Purchase hard copies in bulk for your classroom!
Student Resources
These LGBTQ students shared their stories about how their identities are affected and represented historically.
Educator Resources
One LGBTQ icon to include in class is Harvey Milk, the first openly gay elected official in the history of California. Sign up to gain free access to a short animated film about his life and other educational resources, offered by our partner BrainPOP.