GLSEN Welcomes New Leaders to National Board of Directors
GLSEN Welcomes Linda Bagley, Kudzi Chikumbu, David Clancy, Matthew Schaab, and Mauree Turner to National Board of Directors
New York (June 13, 2022)—Today, GLSEN, the nation's leading organization working to advance justice and representation for LGBTQ+ students, announced that Linda Bagley, Kudzi Chikumbu, David Clancy, Matthew Schaab, and Mauree Turner have been elected to the GLSEN National Board of Directors.
Celebrating the new membership, GLSEN Executive Director Melanie Willingham-Jaggers (they/she) said, "I'm proud and honored to work with such a talented and diverse board and Linda, Mauree, Kudzi, David and Matthew will be incredible additions to this team. Each of them bring new expertise and passion to GLSEN, and will help us deepen and grow our work to support LGBTQ+ students as we advance inclusive education for all young people, regardless of gender, race, sexual orientation, ability or background."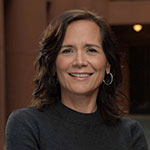 Linda A. Bagley (she/her) is Deputy General Counsel at The Walt Disney Company. As a lesbian Latina whose family at first struggled with her homosexuality, Linda knows firsthand the power of representation, whether it's on screen, in court, or in the board room. Linda is Executive Sponsor of Disney Lawyers of Color and Disney Pride and was a member of the Board of Directors and Secretary, Hispanic Scholarship Fund. Born and raised in California, Linda is a graduate of Harvard Law School and Harvard and Radcliffe Colleges and currently resides in Los Angeles with her wife, one daughter and one son (with the other daughter off to college and her other son working in entertainment).
Kudzi Chikumbu (he/him) is the Director of Creator Community at TikTok where he is responsible for building an inclusive and supported creator community. Kudzi's passion is championing a diverse new generation of creators who traditionally haven't been given platforms to be their authentic selves. Over the past 2 years, Kudzi has spearheaded groundbreaking initiatives like the first-ever #MakeBlackHistory Summit for Black creators and the TikTok LGBTQ+ Trailblazers initiative. Originally from Zimbabwe, Kudzi moved from working at Deloitte to attending Stanford Graduate School of Business, transitioning into a full-time creator in Los Angeles.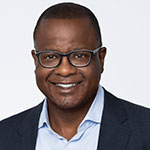 David Clancy (he/him) is Regional Lead-Human Resources for Creative Artists Agency (CAA) where he is responsible for the human resources business partner function for the Agency's Los Angeles office. Raised in Fort Wayne, Indiana by parents who were educators, David understands the critical role of supportive educators. David has been privileged to have stro ng mentors and role models both professionally and personally as he navigated his identity as a Black Gay man and is excited to be able to help other young people on this journey through working with GLSEN.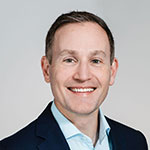 Matthew Schaab (he/him) is a Managing Director at J.P. Morgan Chase & Co. At the firm, Matthew advises clients on topics including investing and philanthropy in his role at J.P. Morgan Private Bank. Matthew earned an undergraduate degree from Cornell University and an MBA degree from the State University of New York at Buffalo and currently resides in Miami with his partner. Matthew has proudly championed the people initiatives of J.P. Morgan Chase for nearly two decades, including as a member of the firm's Pride network and the LGBT+ Executive Forum, partnering with stakeholders across the firm to promote intersectionality and leverage the firm's combined resources to deliver equity and inclusion for LGBT+ employees, clients, partners and communities, worldwide.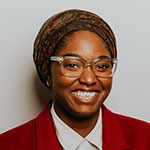 Mauree Nivek Rajah Salima Turner (They/Them/Theirs) is the State Representative for Oklahoma's 88th House District & a Queer, Non-binary, Okie Muslim. Mauree was formerly the Regional Field Director Oklahoma's Campaign for Smart Justice, an ACLU initiative focusing on criminal justice reform and its many intersections. Their life's work is geared towards fighting for and maintaining the civil rights and liberties of all. Mauree is the first Muslim elected in Oklahoma, and the first non-binary person elected to a state level position in US history, they understand why equitable and accurate representation matters. This has led them to work with the NAACP of Oklahoma, CAIR Oklahoma, Freedom Oklahoma, and a continuously growing number of grassroots organizations in the state. Since working in and around Oklahoma's criminal legal system Mauree was taught: it's not about reform, but about reimagining and rebuilding our justice system, with our communities in mind. They have championed legislation for accurate and equitable documentation for our community members who live beyond the binary, repealing nuisance laws that give law enforcement more access to our already over policed communities, started community conversations about why it's important to focus on alternatives to incarceration in the community liberation we are seeking, & much more.
Additional members of GLSEN's 2022 board of directors include: Rocío Inclán, Chely Wright, Carlos Saavedra, Jessica Toste, Rebekah Robinson, Malachi Garza, Madeleine Adelman, Katharine Boraz, Wilson Cruz, Connor Franta, Rick Gomez, Andrew Graham, Imara Jones, Amita Mehta, Michel Mercure, Kimberly Reed, Robbie Rogers, Rob Saltzman, and Elizabeth Stribling-Kivlan.
About GLSEN
GLSEN works to create safe and inclusive schools for all. GLSEN envisions a world in which every child learns to respect and accept all people, regardless of sexual orientation, gender identity and/or gender expression. Each year, GLSEN programs and resources reach millions of students and educators in K-12 schools via action at the national, state, and local level. Since 1990, GLSEN has improved conditions for LGBTQ students across the United States and helped launch an international movement to address LGBTQ+ issues in education.