Research Ethics Review Committee Members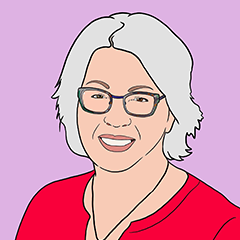 Madelaine Adelman, PhD
Faculty at Arizona State University and RERC chair 
Dr. Madelaine Adelman is a professor of justice studies in the School of Social Transformation at Arizona State University. She is the author of Battering States: The Politics of Domestic Violence in Israel (Vanderbilt University Press, 2017), and past president of the Association for Political and Legal Anthropology. She is founder and current board member of the GLSEN Phoenix chapter, founding member and former co-chair of GLSEN's National Advisory Council, and a member of GLSEN's National Board of Directors and its Executive Committee.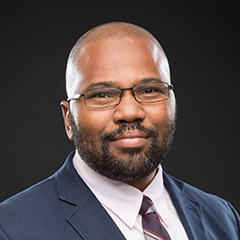 Ed Brockenbrough, PhD
Faculty at University of Pennsylvania
Dr. Ed Brockenbrough is an associate professor and the inaugural Calvin Bland Fellow at the University of Pennsylvania's Graduate School of Education (Penn GSE) in Philadelphia, PA, where he teaches courses on diversity and social justice issues in education to future K-12 educators. His research focuses on negotiations of identity, pedagogy, and power in urban educational spaces, particularly through the lenses of Black masculinity studies and queer of color critique. He is currently preparing publications on findings from his co-led study, funded by the University of Rochester's Center for AIDS Research, which examined young Black queer men's pedagogical engagements with sexually explicit internet sites and smartphone hookup apps. He is also preparing to launch a study with his Calvin Bland Faculty Fellow peers on diversion programs for young Black men in Philadelphia at risk of incarceration. He is the author of Black Men Teaching in Urban Schools: Reassessing Masculinity (Routledge, 2018).
Prior to joining Penn GSE's faculty, Dr. Brockenbrough served as a faculty member at the University of Rochester, where he prepared urban teachers as Director of the Urban Teaching and Leadership program and facilitated professional development sessions on LGBTQ issues for educators in the Rochester City School District. He has also served on the boards of organizations like the GLSEN, the Black Gay Men's Leadership Council, and other organizations committed to educational and social justice. Dr. Brockenbrough began his educational career as a middle and high school history teacher at an independent school in New York City.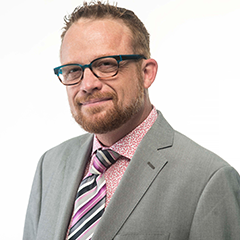 Michael Hall
Faculty at Dutchess Community College, SUNY
Michael Hall serves as Professor of Psychology, Program Chair of the Liberal Arts Teaching Program, and Chair of the Behavioral Sciences Department at Dutchess Community College in Poughkeepsie, NY. He did his graduate work at the University of Nebraska – Omaha, which is where he first became involved with GLSEN – Omaha. He's subsequently relocated to the Hudson Valley of New York where he's continued a wide range of volunteer work dealing with Human Services, Education, and Civil Liberties. Additionally, he currently chairs the Town of Marlborough Ethics Board and serves on the Institutional Review Board for his college.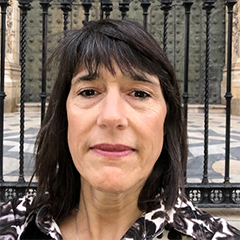 Susan Pelosi, LCSW
Psychotherapist & Clinical Social Worker
Susan is a psychotherapist and a clinical social worker with over 30 years of experience working with individuals, groups, families and communities. Her practice is primarily centered on work with adolescents and young adults. Her interests include mindfulness-based approaches to anxiety and depression, adjustment and relationship issues, work with the LGBT community, EMDR and work with persons who have experienced recent or developmental trauma.
Susan has worked as a clinician and/or supervisor at Safe Horizon's Streetwork Project, Gay Men's Health Crisis, Vassar College and Bard College. She has consulted on healthy youth-adult partnerships for GLSEN, Children's Aid Society and the Empire State Coalition of Youth and Family Services.
For the last two decades, Susan has taught as an adjunct professor at Columbia University, New York University and Adelphi University Schools of Social Work.
Susan received her Master's degree from Hunter College Silberman School of Social Work with a concentration in Group Work.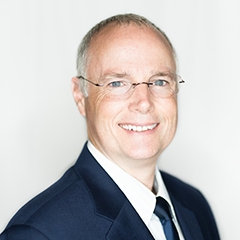 Jim Persinger, PhD
Faculty at Emporia College
Dr. Jim Persinger was a counselor, teacher of students with special needs, and school psychologist before joining Emporia State University in 2000, where he is currently the chair of the Department of Psychology, Learning Science, and Instructional Design and Technology. His primary areas of expertise include school-based mental health services, and crisis response and recovery, and he frequently leads crisis mitigation efforts in the schools. He has been a board member of GLSEN Greater Kansas City since 2012, primarily serving as a grant-writer, and providing professional development to K-12 educators in training.