Research Report
Evaluation of GLSEN's Safe Space Kit
The Utility of an Educator Resource for Improving School Climate for Lesbian, Gay, Bisexual, and Transgender YouthEval
Image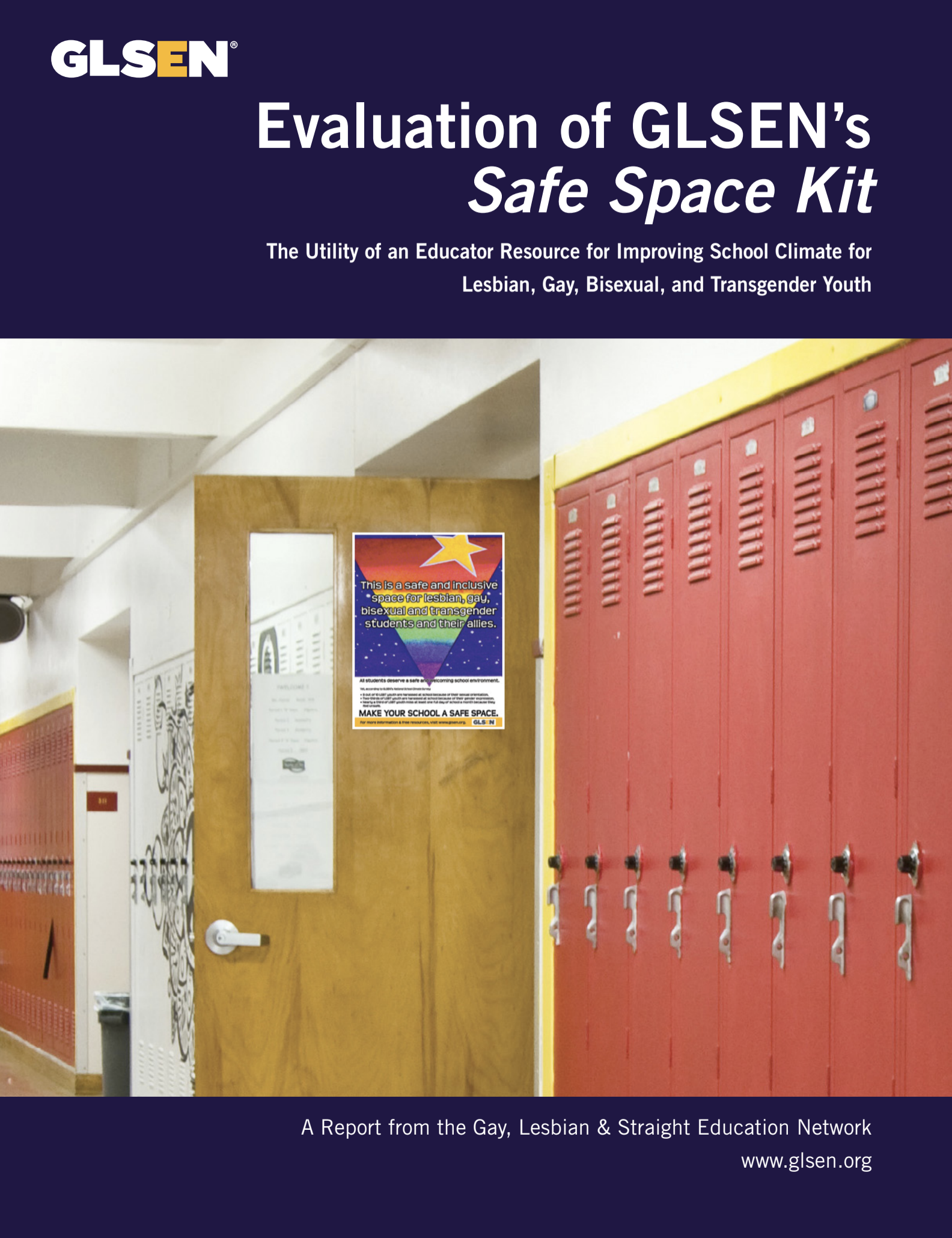 Evaluation of GLSEN's Safe Space Kit: The Utility of an Educator Resource for Improving School Climate for Lesbian, Gay, Bisexual, Transgender and Queer Youth reports on an evaluation study of GLSEN's Safe Space Kit. The Safe Space Kit aims to increase educators' capacity to: be a visible ally and support to LGBTQ students on an interpersonal level, educate other members of the school community about LGBTQ issues, and engage in school-wide efforts to create supportive and affirming environments for LGBTQ students. This evaluation was designed to better understand how educators are using the Safe Space Kit and to examine the impact that it has on their ability to address LGBTQ student issues.
Specifically, this evaluation of the Kit examines:
Educators' use and perceptions of the Safe Space Kit
How, and if, the Safe Space Kit may have increased educators' knowledge and skills;
Educator actions taken since receiving the Safe Space Kit; and
How effectiveness of the Kit may vary by educators' personal and school characteristics.
For more information about, or to download a printable version of the Safe Space Kit, visit: glsen.org/safespace.