Research Report
Out Online
Experiences of LGBTQ Youth Online
Image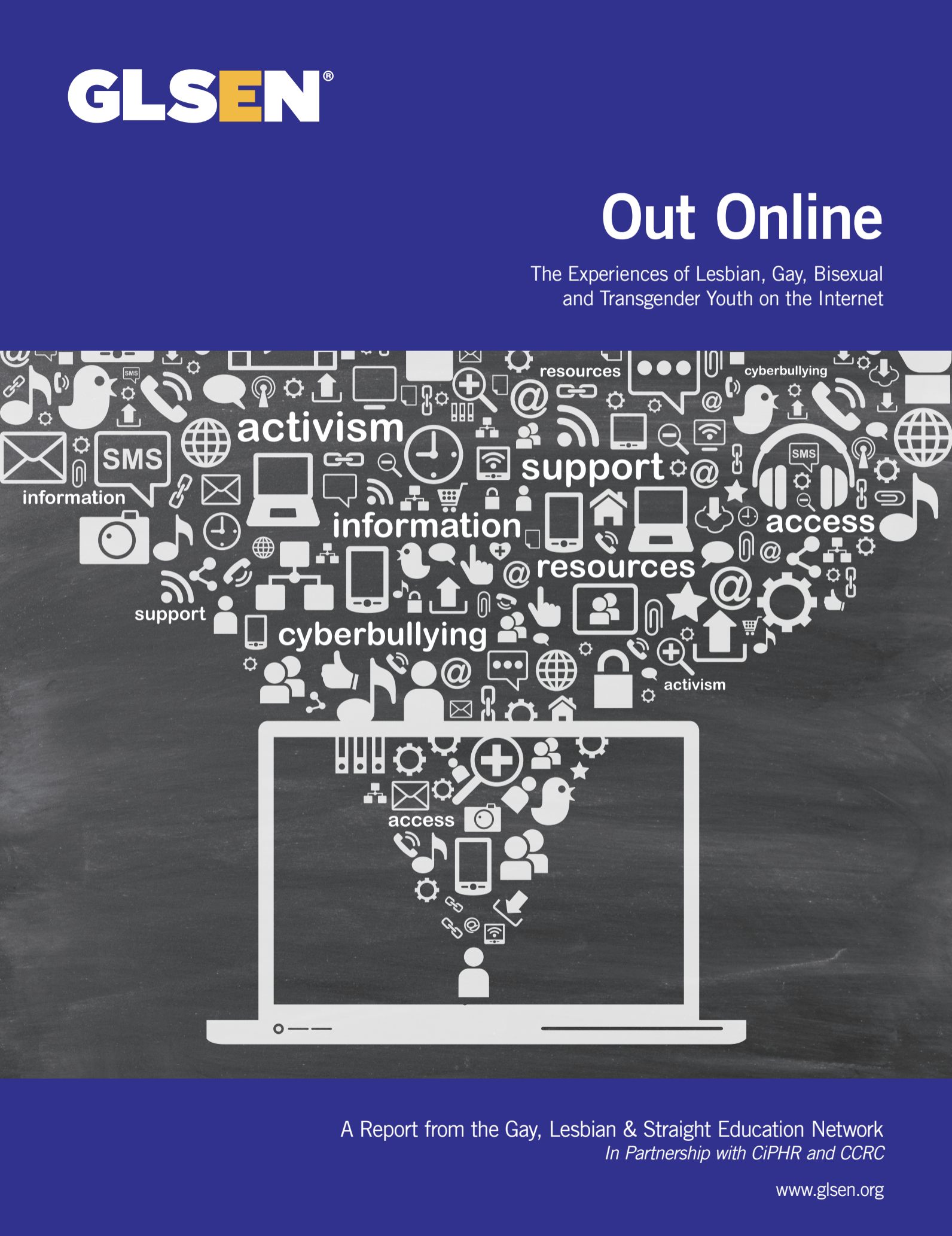 Out Online: The Experiences of Lesbian, Gay, Bisexual and Transgender Youth on the Internet examines the online experiences of LGBTQ students in 6-12th grade. LGBTQ youth experience nearly three times as much bullying and harassment online as non-LGBTQ youth, but also find greater peer support, access to health information and opportunities to be civically engaged.
A webinar on findings from this report is available to view in our Webinars & Media section.
HOW TO USE IT?
Use data to highlight the online experiences of LGBTQ students.
Use data in presentations/workshops, especially when speaking about wrap around approaches to supporting LGBTQ students.
Use data in advocacy efforts to make sure that school and district search firewalls are also allowing access to supportive websites such as GLSEN.
Use the research and recommendations to support logic modeling Chapter programming.