Research Report
State and School District Anti-Bullying Policies
Anti-Bullying Policy Efforts in U.S. States and School Districts
Image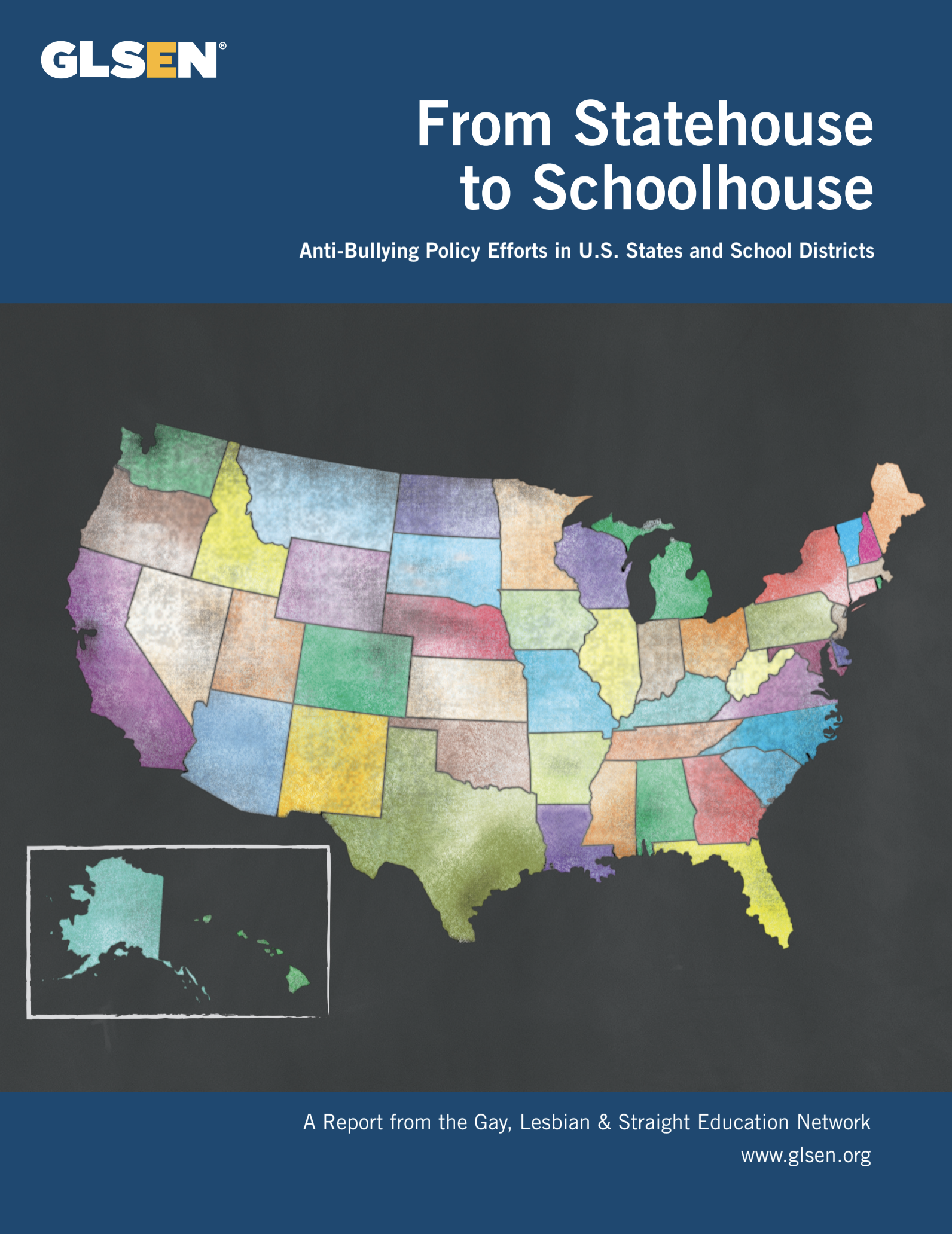 From Statehouse to Schoolhouse: Anti-Bullying Policy Efforts in U.S. States and School Districts, examines the anti-bullying policies of all 13,181 school districts across the country.
It provides the prevalence of anti-bullying policies in all U.S. school districts and whether state laws and guidance are being implemented at the district level.
In addition, the report explores whether district policies:
Protect students specifically on the basis of personal characteristics, such as sexual orientation, gender identity/expression, race and religion;

Require professional development for educators on bullying and district accountability for incident reporting; and

Have an impact on school climate for lesbian, gay, bisexual, transgender and queer students.
Related Resources: Model Laws and Policies.