Take Action
RESPECT EVERYWHERE
Relive all of the special moments – and videos from our honorees!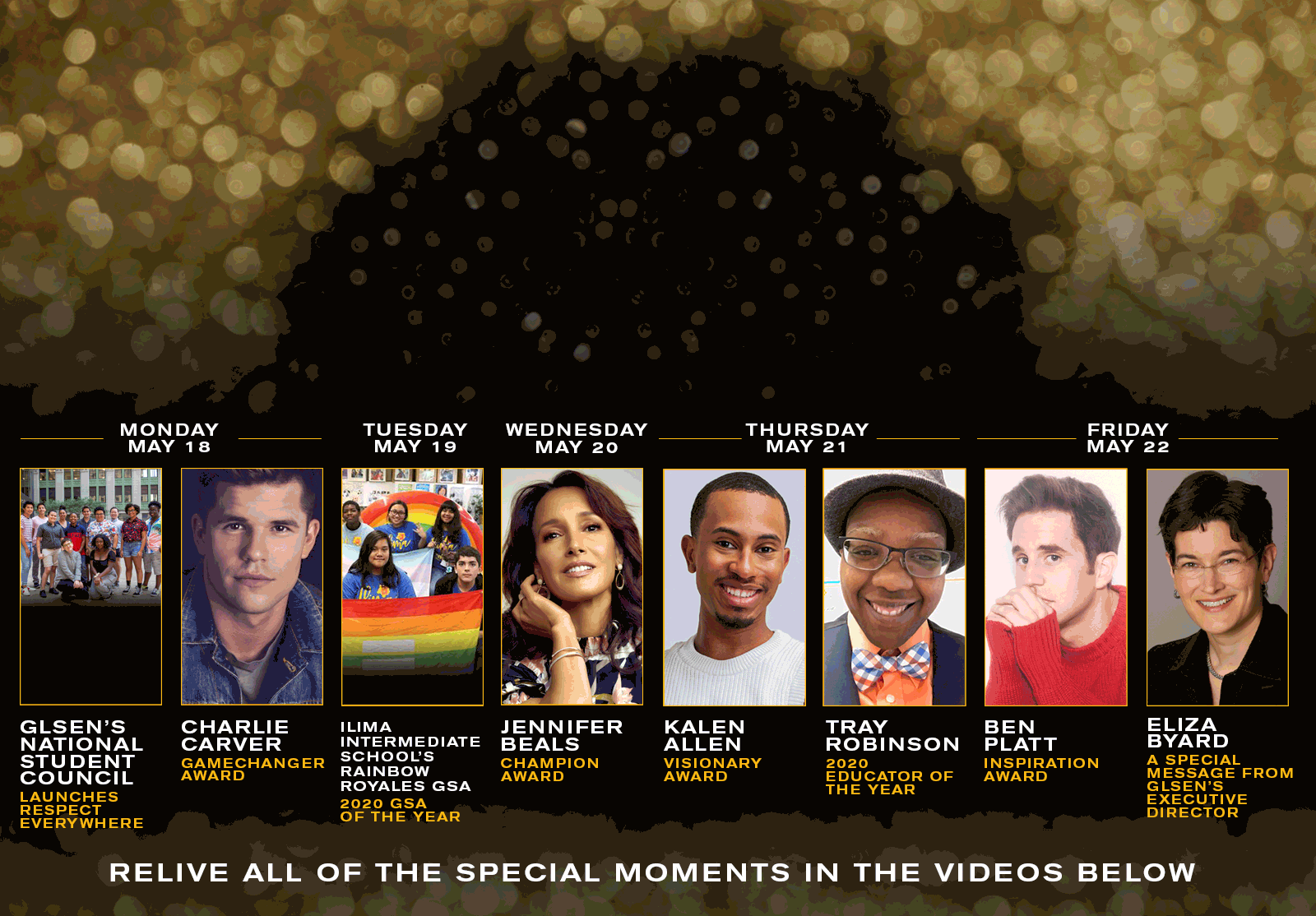 Now more than ever in this time of global isolation, we must support LGBTQ students.  After the pandemic cancelled one of our biggest fundraisers, we decided to take the GLSEN Respect Awards online with RESPECT EVERYWHERE, hosted from May 18-22. Thank you to everyone who helped spread the word by using #RespectEverywhere – and to all who donated to support LGBTQ students and inclusive school environments.

It's not too late to support RESPECT EVERYWHERE!
Text RESPECT to 31996 to contribute any amount with Venmo, PayPal, or debit/credit!
Contribute to
RESPECT EVERYWHERE

EVENT CO-CHAIRS
Michel Mercure
Ryan Pedlow
Nydia Sahagun
Todd Spiewak & Jim Parsons
Elizabeth Stribling-Kivlan
Chip Sullivan
 
EVENT PRODUCER
STAMP Event Management