Supporting Bisexual Students

K-12 schools should be inclusive of bisexual students!
According to the GLSEN Research Institute; compared to gay and lesbian students, bisexual students report lower self-esteem, higher rates of depression, and a lower sense of belonging to their school community. And when bisexual students experience bullying or discrimination, they're less likely than their gay and lesbian peers to report incidents to school staff. Bi students deserve safe and inclusive schools too!
Here are some resources, videos, and tools to help promote bisexual inclusivity!
Image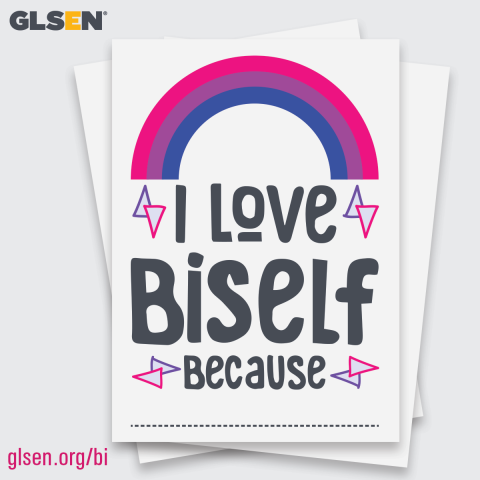 Image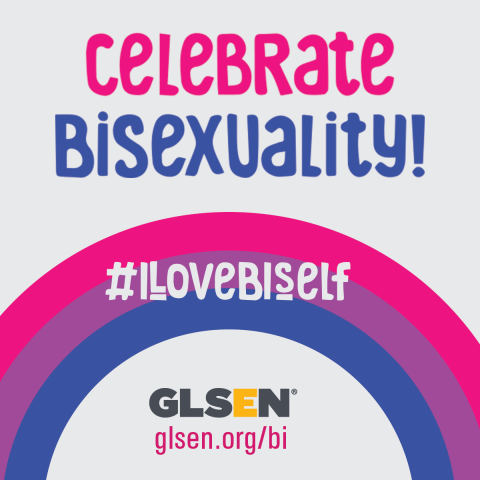 ×
Paul Irwin-Dudek
Deputy Executive Director of Development
Pronouns: He/Him/They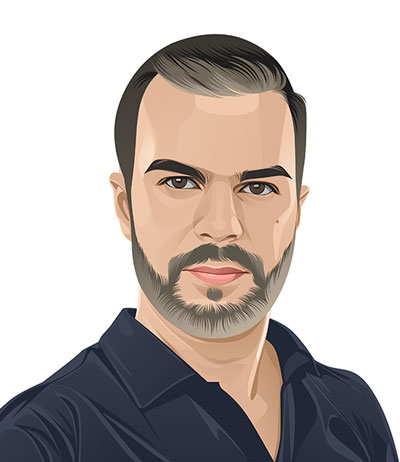 Paul Irwin-Dudek has over two decades of experience in creating and executing comprehensive fundraising plans; building new revenue streams; delivering seven-figure gifts; engaging and growing corporate partners; producing live & virtual events; and collaborating with diverse philanthropic stakeholders and constituencies.
Known as a visionary and collaborative leader, they have been recognized for aligning resources to a shared vision, defining strategic imperatives, and driving results across organizational boundaries. Paul is also skilled in navigating disruption and guiding entrepreneurial and data-driven teams that get results.
An advocate for diversity and inclusion, Irwin-Dudek has dedicated their career to making the world a better place by supporting organizations such as the Autism Speaks, National Kidney Foundation, Genesys Works, Youth INC, American Cancer Society, and United Way. Strategically designing unique mission-driven opportunities that advance meaningful engagement, Paul has raised over $360 million dollars to support the valuable missions he has served. Their most accomplished moment is when he transformed Autism Speaks single-day awareness event, Light It Up Blue, into a month-long revenue-driving campaign executed in over 100 countries, on all seven continents and the International Space Station, raising an additional $10M to support research and awareness of autism spectrum disorders.
Paul lives in New Jersey with his husband Christopher and their daughter Kensington. When not fundraising and building meaningful partnerships to support our mission, Paul can be seen waiting in line at the Theatre Development Fund's TKTS Booth for tickets to a Broadway show, reading Steve Berry's latest historical fiction or baking Gluten-Free desserts.
×
Bonnie Washick
Federal Policy Manager
Pronouns: She/Her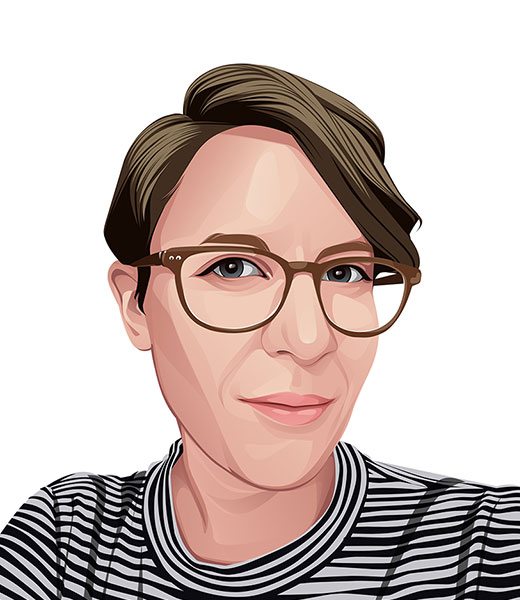 ×
Tessa J. Juste
State and Local Policy Manager
Pronouns: She/Her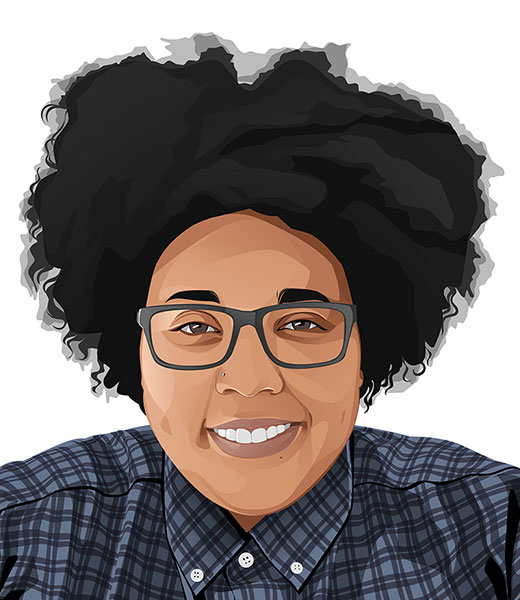 ×
Jade deShong-Logan
Sr. Operations Manager
Pronouns: She/Her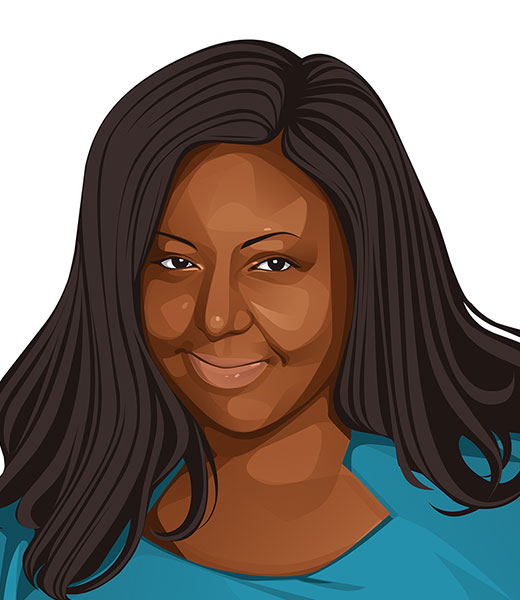 ×
Caitlin Clark, Ph.D.
Senior Research Associate
Pronouns: She/Her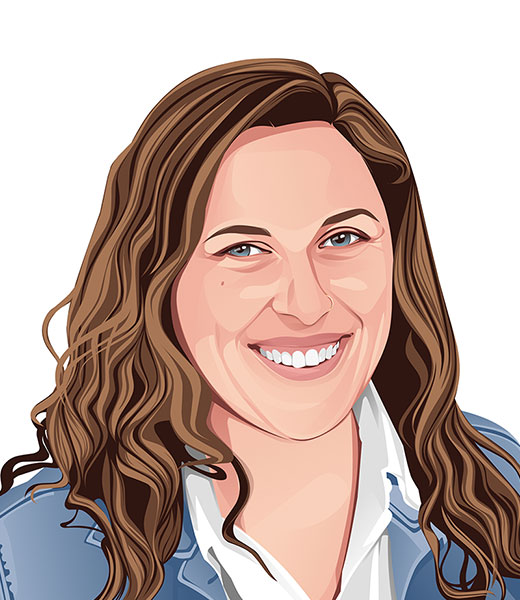 Caitlin (or Caitie) has a PhD in Developmental Psychology with a portfolio in Women's and Gender Studies from the University of Texas at Austin. She has experience teaching, evaluating, and conducting research in schools of all levels. Caitie's research specialties include the experiences of transgender and nonbinary youth, LGBTQ+ youth in sports, and elementary education. Before GLSEN, Caitie worked as an Evaluation Analyst at the Austin Independent School District and she has taught at the undergrad and preschool level. Outside of work Caitie loves live music, attempting complicated and new recipes, and women's soccer.
×
Joseph Kosciw, Ph.D.
Director of Research
Pronouns: He/Him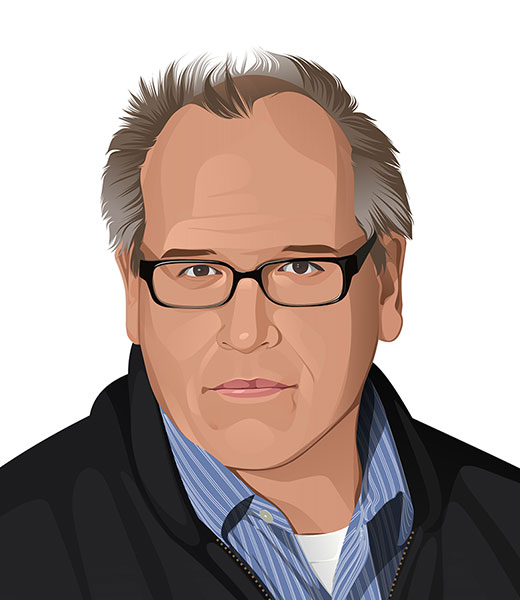 Dr. Joseph Kosciw is Director of the GLSEN Research Institute. GLSEN is recognized worldwide as an innovative leader in the education, youth development and civil rights sectors fighting to end bias-based bullying, violence and discrimination in K-12 schools and promote a culture of respect for all. For nearly two decades, the GLSEN Research Institute has supported the organization's mission by conducting original research on issues of sexual orientation and gender identity/expression in K-12 education and evaluating GLSEN programs and initiatives. The Institute also provides technical assistance to local GLSEN chapters and other safe school advocates in the U.S. who wish to conduct research on LGBTQ student experiences, and houses GLSEN's international initiatives which provide technical assistance to NGO and education leaders on LGBT issues in education across the globe.
Dr. Kosciw has a Ph.D. in Community Psychology from New York University, a B.A. in Psychology from the College of Arts and Sciences and an M.S.Ed. in Psychological Services in Education from the Graduate School of Education at the University of Pennsylvania.
Dr. Kosciw trained as a family therapist and has worked as a school counselor and psychoeducational consultant in elementary and secondary schools. He has been conducting community-based research for over 20 years, including program evaluations for non-profit service organizations and for local government. Under his leadership, GLSEN Research focuses on understanding the school experiences of all students, specifically as they are related to issues regarding sexual orientation and gender identity/expression, the school experiences of LGBT parents, perceptions of educators and school administrators regarding school climate, and the utility of school- and community-based efforts regarding bullying and harassment and efforts to create safe and affirming learning environments. GLSEN's research is widely used for education policy advocacy as well as commonly cited in public media regarding LGBT student issues and school safety.
Kosciw's work has been published in diverse scholarly and practitioner journals, including the Journal of Youth and Adolescence, the Journal of School Violence, and the Prevention Researcher. He also serves on the editorial board of the Journal of LGBT Youth: The Interdisciplinary Quarterly of Practice, Research, Policy, and Theory. He has also appeared on numerous national television and radio programs as an expert on LGBT student experiences.
In addition to his passions for community-based research, Dr. Kosciw is passionate about dogs, Eurovision, and Ukrainian pop music.
×
Stephan Peters
Accounting Manager
Pronouns: He/Him/His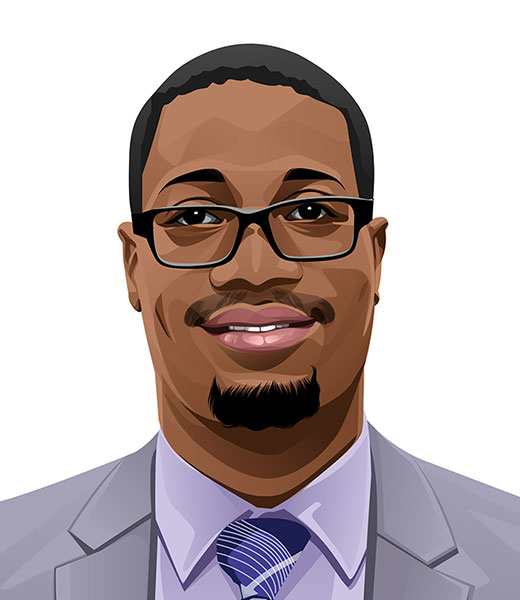 ×
Ashley Dinan
Senior Accounting Manager
Pronouns: She/Her/Hers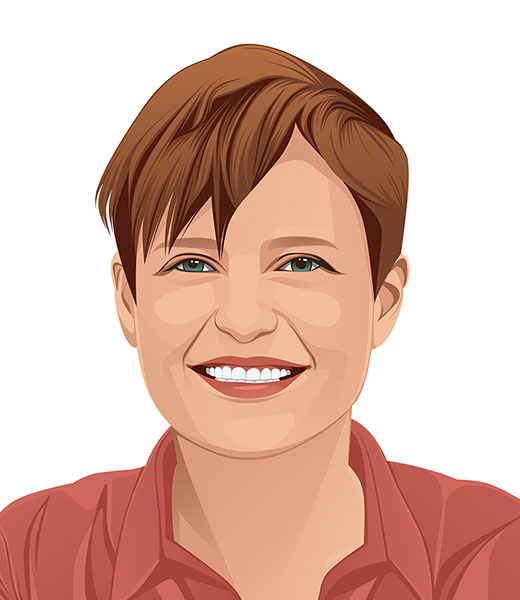 Ashley joined GLSEN in 2005 as a Finance Associate to support the accounting processes of the GLSEN National Office and Chapter Network. Ashley's work in the non-profit sector began at the Huntington's Disease Society of America as the Chapter Operations Coordinator, working similarly with both the National Office and Chapter Network. Prior to that, Ashley has held positions at Credit Lyonnais and served as a legal clerk.
×
Onyx Ewa
Youth Programs Associate
Pronouns: They/Them
Onyx is a multi-talented artist, activist, writer, and model who dreams of using art to amplify their voice and produce positive social change. They were named GLSEN's Student Advocate of the Year in 2019 due to their work with GSAs and GSA coalitions. In their free time, they enjoy making clothes, reading, and playing classical guitar. They are now a student at Harvard University, a Point Foundation Scholar, and a GLAAD/Teen Vogue 20 Under 20 Honoree.
×
Michael Rady
Rainbow Library Program Manager
Pronouns: He/Him/His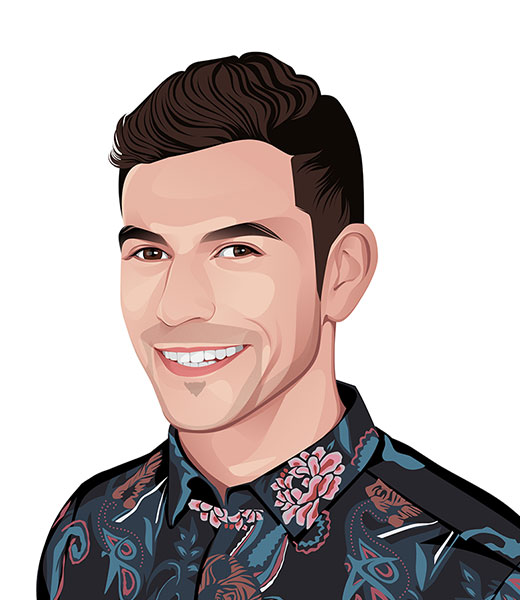 Michael Rady (he/him) is a queer educator, organizer, and reader. Michael believes radical transformation is needed in American education to deliver equity for all learners, especially BIPOC students and LGBTQ+ students. Before joining GLSEN, Michael was a third-grade teacher, curriculum writer, and Senate education policy staffer. Michael's involvement in LGBTQ+ inclusive education started when he was asked to lead the LGBTQ+ staff community group for a network of public schools in the Northeast. Interest in the group grew immensely: it increased to over 500 members, marched in pride parades, and transformed internal policies for LGBTQ+ staff and students. In 2018, Michael joined GLSEN's Connecticut chapter to launch the Rainbow Library, a program that sends queer-affirming books to schools. Since then, the program has grown to thousands of locations in dozens of states. He sees the Rainbow Library not only as way to help youth access queer-affirming literature, but as a bridge to other LGBTQ+ supports and policy changes. Originally from New York, Michael currently splits his time between Nashville, Tennessee, where his partner and their dog, Reese, reside, and Cambridge, Massachusetts, where Michael is pursuing a Master of Education at the Harvard Graduate School of Education.
×
Indie Landrum
Youth Programs Associate
Pronouns: They/Them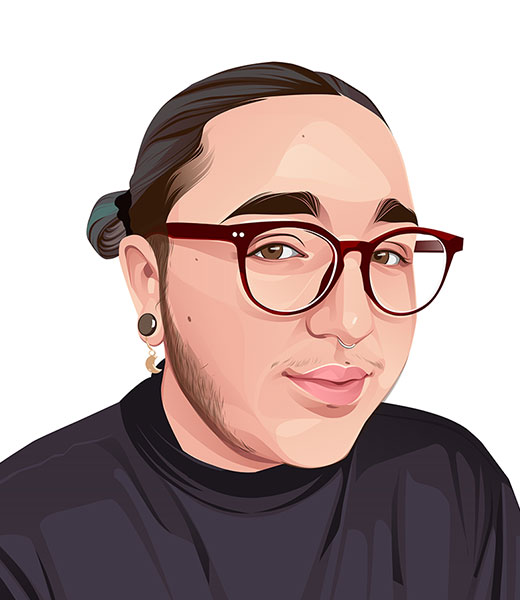 Indie is a trans nonbinary queer neurodivergent artist. Their experience being a homeless queer/trans youth shaped their devotion to youth work and social justice. Indie has over 10 years of experience working directly with youth in various way, from case management with homeless youth to community organizing development of queer and trans students. They have a passion for making mediocre art and cuddling with their adorable fur-babies.
×
Aubri Tuero
Individual Giving Manager
Pronouns: She/Her/Hers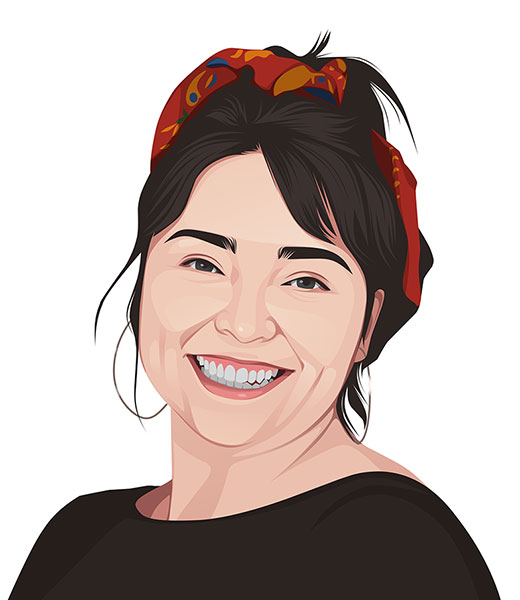 Aubri Tuero is a development professional living in Salt Lake City, Utah. She holds a Master of International Service in Global Governance, Politics, and Security from American University in Washington, DC and a dual Bachelor of Art in History and Film & Media Arts from the University of Utah. Ms. Tuero is also a board member of Friends of Gilgal Sculpture Garden, working to preserve public art in Utah. In her personal life she enjoys taking her dog Vito to the park and discussing books with her Short Book Club.
×
Morgan Stinson
Corporate and Foundation Relations Manager
Pronouns: She/Her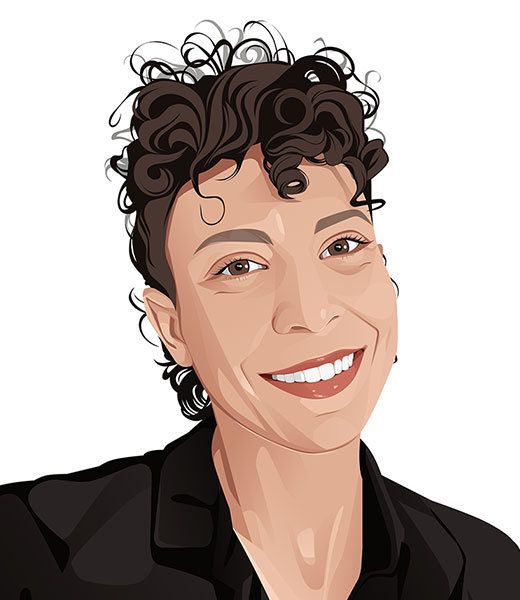 ×
Jacqueline Schweiger
Database Manager
Pronouns: She/Her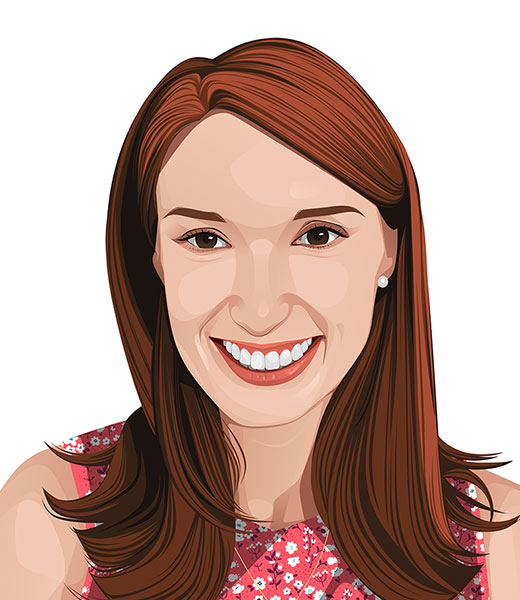 Jacqueline Schweiger (she/her) is the Database Manager at GLSEN, where she processes and reports on donor and gift information. She has worked in nonprofit development for a number of years, including at GLAAD, the French Institute Alliance Française, and the Museum of Jewish Heritage - A Living Memorial to the Holocaust.
Jacqueline graduated from the University of Virginia and holds a master's degree in Art Business from Sotheby's Institute of Art. In her free time, she enjoys reading, swimming laps, and spending time with her family.
×
Steve Mancuso
Senior Major Gifts and Individual Giving Officer
Pronouns: He/Him/His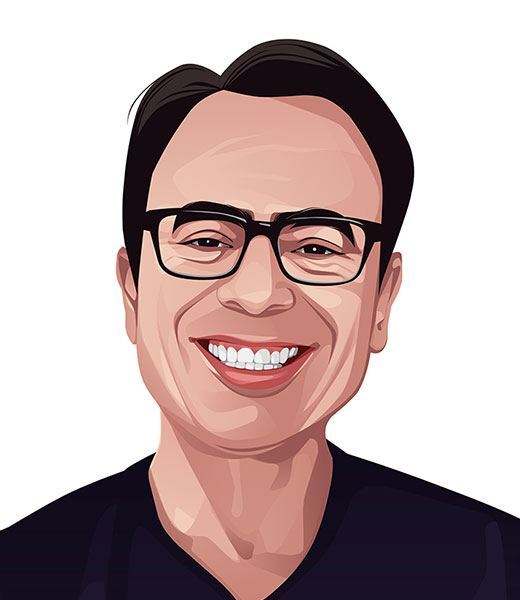 ×
Lyndsey Godwin
Manager of Network Capacity Building
Pronouns: She/Her and They/Them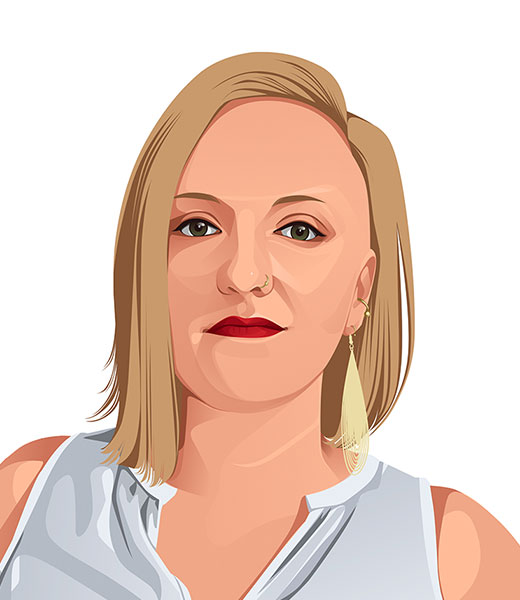 Growing up in rural Ohio, Lyndsey knew a more just, loving, and liberated world was possible, even if she didn't understand how; as an adult they understand that building that world requires community, action, anti-racist practice, and a lot of humility. Using practical, learner-centered approaches, Lyndsey partners with organizers, artists, academics, faith leaders, and educators to facilitate practices that invite all to get more comfortable with discomfort in order to build solidarity and courage. Lyndsey brings nearly 15 years of anti-oppression training, program design, and coaching focused on growing queer liberation and reproductive freedom through multi-racial organizing centered in iteration, experimentation, and healing. They were one of the founding directors and board members of Nashville Launch Pad, a LGBTQ+ affirming emergency shelter for youth 18-24, and serves on the Board of Directors for SisterSong Women of Color Reproductive Justice Collective. Lyndsey is southern by the way of y'all, perpetually curious, and camp kid at heart (with over 20 years working collaboratively to design camp and youth leadership experiences).
×
Jamond J. Foree
Community Mobilization Manager
Pronouns: He/Him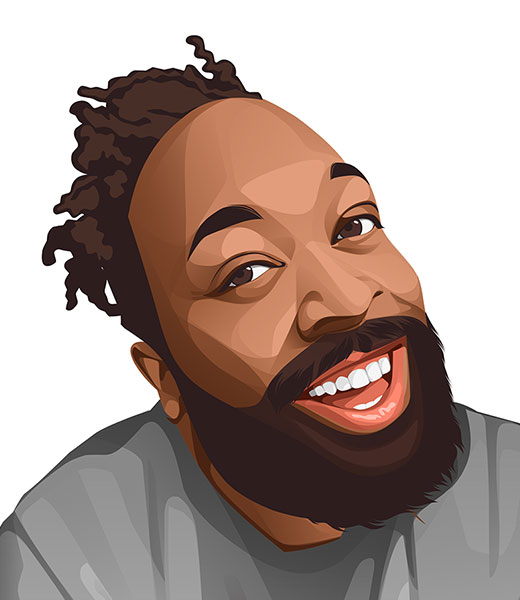 Born and raised in Cincinnati, Ohio, Jamond has spent his career working to improve the cognitive, physical, and social-emotional outcomes for young people from cradle to career.
Most recently Jamond provided professional development and capacity building support to the Ohio Department of Education's 21st CCLC network. Additionally, he has served as Youth Development & Education Program Director for the YMCA of Greater Cincinnati, Senior Manager for Community Strategies at StrivePartnership and as Technical Advisor for the YMCA of the USA.
As a trainer and skilled facilitator, Jamond has worked all across the country helping organizations, school districts, and municipalities build capacity while developing strategies to ensure diversity, inclusion, and equity. In addition, Jamond is a multidisciplinary artist having worked professionally as a costume designer, actor, and writer. When he is not trying to save the world, he is busy working his most important job: Dad.
×
Key Jackson
Deputy Executive Director for Programs and Power Building
Pronouns: They/Them/Theirs
×
David Eng-Chernack
Deputy Executive Director of Communications and Marketing
Pronouns: He/Him/His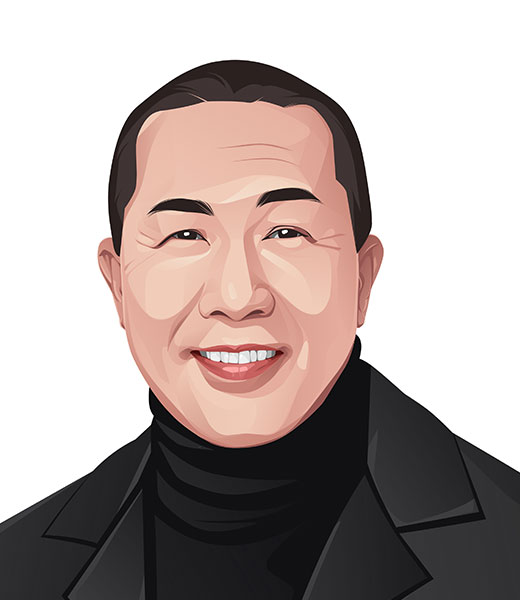 David is an accomplished and progressive marketing, communications and public relations professional with extensive experience in the multi-faceted for- and not-for-profit national and international arenas. Before GLSEN, he was the Chief Marketing and Communications Officer at the Tenement Museum where he was responsible for all communications, marketing, advertising, brand management, media and public relations.
Prior to joining the Tenement Museum, he was the Marketing and Development Director for New York City's Chinatown as part of the post-9/11 revitalization efforts. There he oversaw the Explore Chinatown tourism marketing campaign as well as the production of events such as Taste of Chinatown and Lunar Stages to draw visitors back to the neighborhood.
He has provided unique and unorthodox marketing approaches to a diverse roster of projects and institutions including New York City, where he helped create the landmark "I Love New York" campaign, The Metropolitan Opera and GMHC and amfAR during the early years of the HIV/AIDS epidemic.
He has spoken nationally and internationally on public relations, multiculturalism and diversity marketing and outreach in Birmingham (UK), Vancouver, Washington D.C., San Antonio and London; and is an Adjunct Professor at the New School teaching Arts & Cultural Marketing and Introduction to Nonprofit Management.
×
Aaron Ridings
Chief of Staff and Deputy Executive Director for Public Policy and Research
Pronouns: He, Him, His/They, Them, Theirs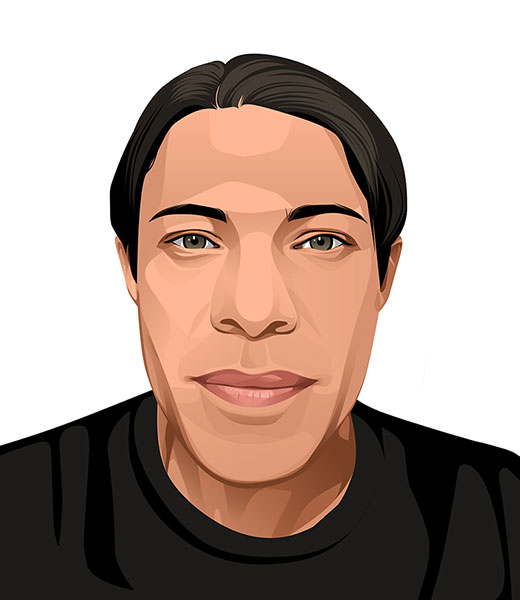 Aaron Ridings (he/they) is the Chief of Staff and Deputy Executive Director for Public Policy and Research at GLSEN. In this role, he is responsible for working closely with the Executive Director to streamline operations and align cross-departmental programming to increase GLSEN's impact. They directly oversee the Research Institute and the Public Policy Office.
They have a lifelong connection to K-12 learning communities through their parents who are a retired public school teacher and volunteer school board budget committee member. He joined the national staff team in 2019 after first being engaged with GLSEN as a member of the National Safe Schools Roundtable representing the Oregon Safe Schools and Communities Coalition in 2010. His experience at the intersections of LGBTQ+ justice, civil rights, and K–12 education includes being a member of the Steering Committee for Schools Uniting Neighborhoods, a community schools program based in the Portland, Oregon metro region, and leading a local education agency policy research project with the State of Oregon Program Design and Evaluation Services.
Throughout their 20 year career in public service, they have passed progressive policies and advanced LGBTQ+ inclusive data collection in partnership with federal, state, city, county, school district, and tribal governments. He previously served as a Senior Fellow at the Western States Center, Associate Director of the LGBTQ+ Research and Communications Project at the Center for American Progress, along with several roles at Basic Rights Oregon and other LGBTQ+-missioned organizations. Aaron was a long-time aide to Multnomah County, Oregon Chair Deborah Kafoury and most recently had stints working for Washington, D.C. Mayor Muriel Bowser and U.S. Representative Sharice Davids (KS-3). He has been an active volunteer for electoral and issue campaigns and is a former member of the Victory Fund Campaign Board and several national and state campaign committees.
His advocacy has been recognized with emerging leadership awards from the first annual Queer Heroes Northwest Awards, City of Portland, Oregon Human Rights Commission, Native American Youth and Family Center, and the Native American Rehabilitation Association of the Northwest. Aaron has a Master of Public Administration with an Award of Excellence for Community Engagement from Portland State University.
He enjoys living in Washington, D.C. and making time to visit his family's farm in Oregon.