Our Work
Every student has the right to a safe, supportive, and LGBTQ-inclusive K-12 education. We are a national network of educators, students, and local GLSEN Chapters working to make this right a reality.
Image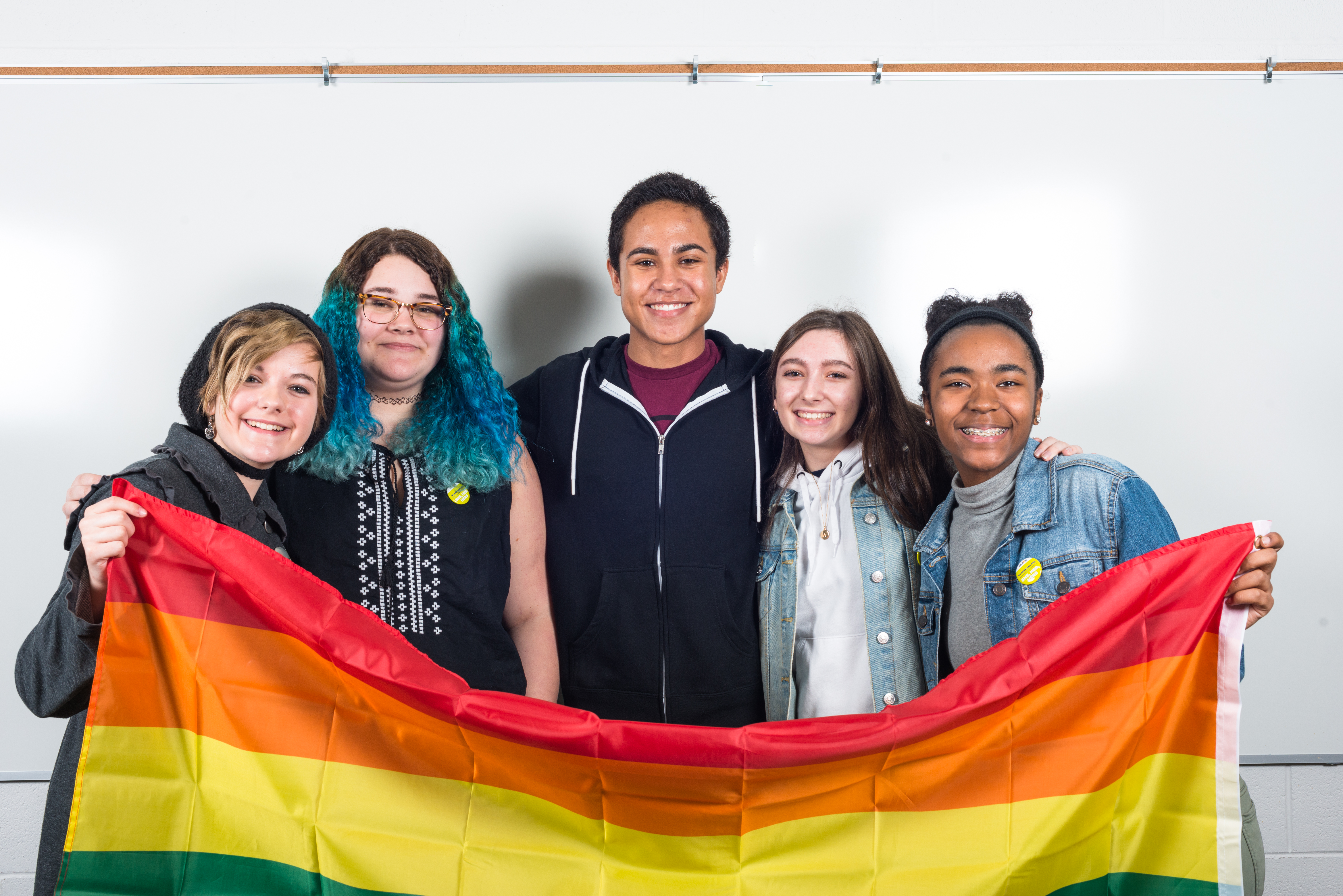 Our research and experience has shown that  there are four major ways that schools can cultivate a safe and supportive environment for all of their students, regardless of sexual orientation, gender identity or expression. These Four Supports are the focus of GLSEN's programs, advocacy, research, and policy work.
Activating supportive educators, who are crucial to creating LGBTQ-inclusive classroom environments
Advocating for inclusive & affirming curriculum, which not only offers support to LGBTQ students but raises the awareness of all students
Passing and implementing policies to ensure that LGBTQ students can learn and thrive in safe, inclusive, accepting schools
Supporting student-led clubs and GSAs, because student leaders are integral to creating community and pushing for change
 
Research for Action
The GLSEN Research Institute has 20 years of expertise on how to support LGBTQ youth in schools and extracurricular activities. Our research has helped to:
Motivate legislators to act on the challenges that LGBTQ students face in their home states.
Alert principals and other administrators why Gender and Sexuality Alliances, enumerated policies and other resources are so important to creating safe and respectful school communities.
Educate students and school staff about LGBTQ student experiences of bullying and harassment.
Identify and promote best practices and resources for creating safe and affirming schools.
Develop evidence for LGBTQ-affirming action through research in partnership with other organizations internationally
Resources
GLSEN offers a variety of resources for students and educators looking to create change in their communities. From lesson plans and professional development for educators, to organizing materials and leadership opportunities with GLSEN's National Student Council and Chapter programs, there's a way for you to get involved.