GLSEN with Pride June 2022
Celebration of Pride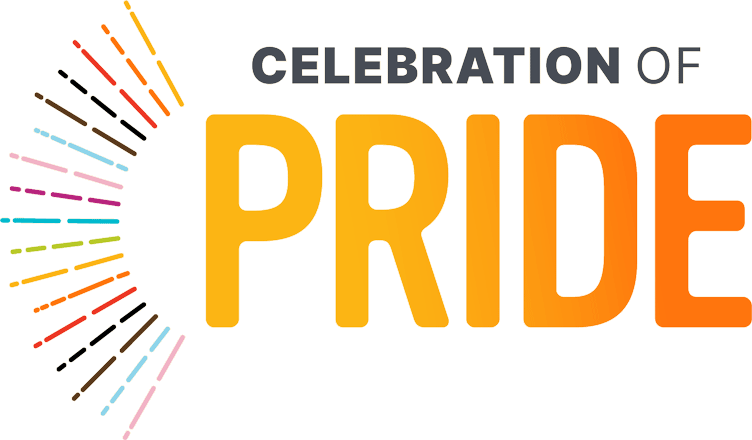 Much of our success comes from our chapter network, our National Student Council students, and our supportive students, educators, administrators and parents. We will be highlighting and celebrating stories and events happening during Pride from our Chapters, GSAs, students and our supporters from the past years and now.
Celebrating GLSEN and its stories
As GLSEN was founded by a group of teachers in 1990, we know that educators play key roles in creating affirming learning environments for LGBTQ+ youth. In addition to activating supportive educators, we believe in centering and uplifting student-led movements, which have powered GLSEN initiatives such as the Day of Silence, Solidarity Week, and more.

Every day we work to ensure that LGBTQ+ students are able to learn and grow in safe and inclusive school environments.
As you listen to these GLSEN Stories, you will witness the importance of LGBTQ+ inclusive educational environments.
Virtual and Local Pride Proms
Whether in person or online, you can celebrate Prom your way! Check out these Pride Prom events happening across the country and all month long.
Team Transtopia is hosting its first inaugural virtualProm, hosted on Twitch, to celebrate Pride and raise money for GLSEN! Team Transtopia is a streaming community that centers transgender and other gender-diverse voices. Their goal is to help trans and/or gender-diverse folx become the best version of themselves through peer support, education, and advocacy. We hope you can join and celebrate Pride with GLSEN and Team Transtopia.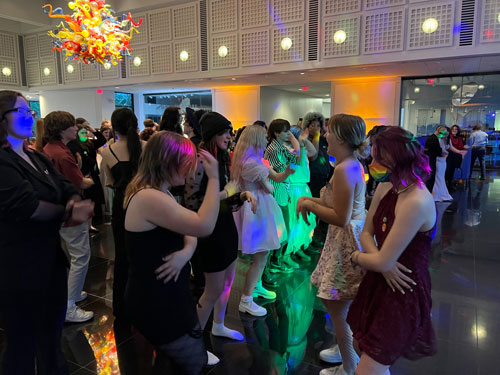 GLSEN Chapters
Our chapter network supports students and educators locally, organizes around LGBTQ+ affirming public policy, plans teacher trainings, and hosts events for students, educators, parents, and allies. These chapters play an important role in bringing GLSEN's programs and visions to your regional, local, and state communities.
Check out our chapters below, and get to know the closest ones to you!
How to Celebrate Pride (Virtually & In-Person!)
We're so excited for you to join us in celebrating Pride! Do you want to celebrate Pride but don't know where to start? Check out our tips here and our Instagram for how to safely celebrate Pride in-person and virtually: 
 
Participate in a Rainbow Graduation and celebrate the accomplishments of the Class of 2022 and LGBTQ+ students. 
 
Build your perfect Pride float! Whether it's life-size or a miniature version, tag us @GLSEN (and @GLSEN_National on TikTok) and/or use #GLSENWithPride, and we would love to share your creations on our Instagram and TikTok!
 
Learn about Pride and LGBTQ+ legacies that continue to shape the safety and future of our community. 
 
Reflect on what Pride means to you and share it with us throughout the month, and past Pride month. 
Pride can be wherever you are—home on a zoom call or out protesting. Either way, we've got you covered.
Show your Pride during your Zoom calls with our custom wallpapers or print out a protest sign (after all, the first Pride was a protest). Download these custom wallpapers and posters today.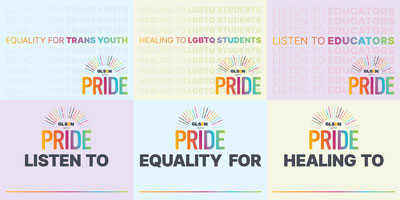 Celebrate LGBTQ+ students' accomplishments by hosting a Rainbow Graduation!
Rainbow Graduation serves as an opportunity to honor students in a way they might not have been in the traditional ceremony. i.e. Correct name and pronouns read allowed when given a certificate.
We also recognize and celebrate that every student's post-graduation path looks different. We invite you to read how seniors across the GLSEN network plan to spend their time after graduation.
For guidance on how to plan the best virtual Rainbow Graduation ever, check out our resource for How to Plan and Host Virtual Graduation. Make the celebration official by printing out and customizing these Rainbow Graduation Certificates of Achievement!
Looking to celebrate more for Pride? Check out Pride Proms around the country.