GLSEN with Pride June 2022
Rise Up for Pride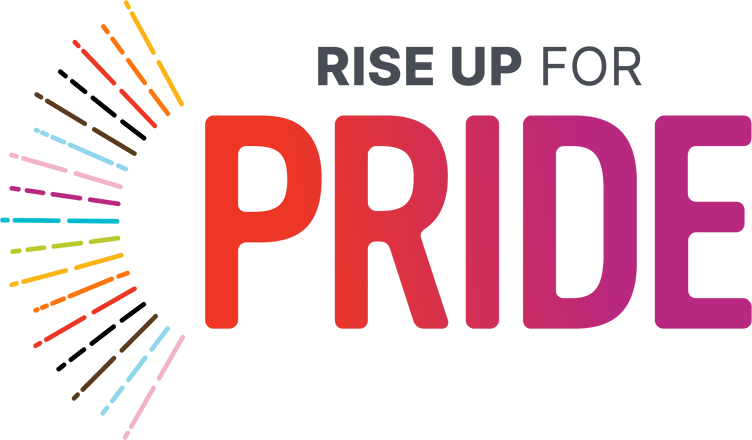 Pride is about taking action and demanding change—after all, the first pride was a riot. That's why we must Rise Up for LGBTQ+ students every day so they can exercise their right to exist and live their full authentic lives.
Rise Up is about all of the ways we as LGBTQ+ people unapologetically claim our dignity and worth, and specifically how we amplify the visions and needs of LGBTQ+ young people and the adults who explore them. We raise our voices, we raise our fists, we raise our spirits, our consciousness, and our bodies. Like wild seeds we rise up out of the places we are planted, often where we are told we don't belong and where we are denied the fruitful nourishment and soil that we need.
We continue to take action as an organization by sharing resources, stories, and events that focus on inclusion and equity towards communities that are marginalized.
Identity-affirming Education is Essential for Student Safety and Success
The GLSEN Public Policy Office leads in advocating for national, state, and local policies that create not only safe, but liberating school climates for all students, regardless of sexual orientation, gender identity, and gender expression. When schools are safe, affirming and inclusive for the most marginalized, every student does better.
During GLSEN with Pride, our Days of Action make it easy to rise up for LGBTQ+ youth and urge your elected officials to support policies that combat discrimination and promote safe and inclusive K-12 schools. Four actions will be launched over the month of June. Sign up for advocacy updates here.
Learn how you can get involved during Pride this year.
Transgender Day of Visibility on March 31, Transgender Awareness Week from November 11 to 19, and Transgender Day of Remembrance/Resilience on November 20, are important moments for trans inclusion, to create safe and inclusive schools for trans students.
But making school trans-inclusive is a year-round effort.
According to GLSEN research, compared to other students in the LGBTQ community, transgender and gender nonconforming students face more hostile school climates. To learn more, see GLSEN's full research report and webinar on trans student experiences, and our report on trans students and school facilities, co-authored with Movement Advancement Project.