GLSEN with Pride June 2021
Actions of Pride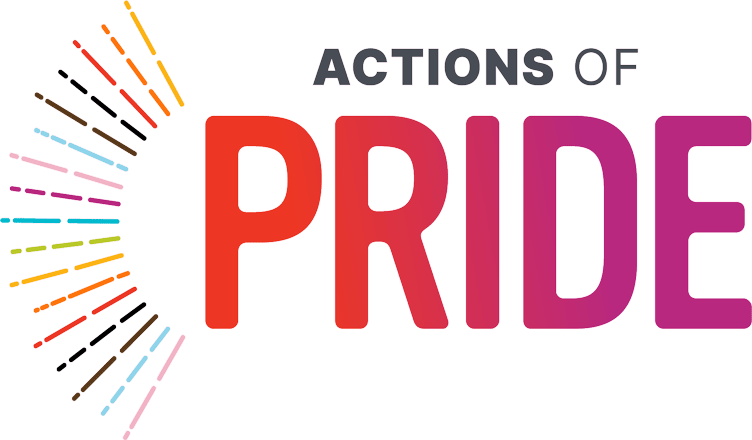 Pride does have its festivities and celebrations. But it's also important to acknowledge and start conversations about the injustices and obstacles that face trans youth, as well as BIPOC LGBTQ+ youth in schools. We continue to take action as an organization by sharing resources, stories, and events that focus on inclusion and equity towards communities that are marginalized.
A Quality K-12 Education is a Fundamental Right for Every Student
The GLSEN Public Policy Office leads the development of safe and inclusive national, state, and local policies that create positive school climates for all students, regardless of sexual orientation, gender identity, and gender expression. GLSEN's policy work strives to dismantle all identity-based oppressions including but not limited to, race, ethnicity, ability, and immigration status.
During GLSEN with Pride, we will be launching Days of Action for our supporters to join in and let your elected officials know that LGBTQ+ youth deserve a quality K-12 education. Each action will be launched every week during the month of June.
Title IX Hearing
Safe Schools Improvement Act
GLSEN's Here Black and Queer campaign highlights the intersections of being LGBTQ+ and Black. This year for Here Black and Queer, Black students of GLSEN's National Student Council created a space where Black students and adults could have an open conversation about their experiences, thoughts, and opinions.
The conversation was guided by questions written by National Student Council member Nic Oke, a Black bisexual Junior from Maryland.
Transgender Day of Visibility on March 31, Transgender Awareness Week from November 11 to 19, and Transgender Day of Remembrance/Resilience on November 20, are important moments for trans inclusion, to create safe and inclusive schools for trans students.
But making school trans-inclusive is a year-round effort.
According to GLSEN research, compared to other students in the LGBTQ community, transgender and gender nonconforming students face more hostile school climates. To learn more, see GLSEN's full research report and webinar on trans student experiences, and our report on trans students and school facilities, co-authored with Movement Advancement Project.
---
2021 National School Climate Survey

The 2021 National School Climate Survey is GLSEN's twelfth national survey of LGBTQ+ youth. It is a crucial tool in GLSEN's mission for fighting anti-LGBTQ+ bias in K-12 schools across the nation.
The information gathered from this survey will help GLSEN inform education policymakers and the public about the right of all students to be treated with respect in their schools. Many students in the past have also used the survey information to advocate with their teachers and principals for safer schools for LGBTQ+ students.
Who can take the survey
If you attended high school or middle school sometime during the last school year (2020-2021), identify as LGBTQ+, and are at least 13 years old, tell us about your experiences in school! You are eligible to take this survey if you attended school online, or in person, or a combination of the two. You are also eligible even if you attended school for only part of the year. The survey is completely anonymous.
The survey asks questions about your experiences in school, including hearing homophobic remarks, being harassed because of your sexual orientation and/or how you express your gender and how supportive your school is of LGBTQ+ students.